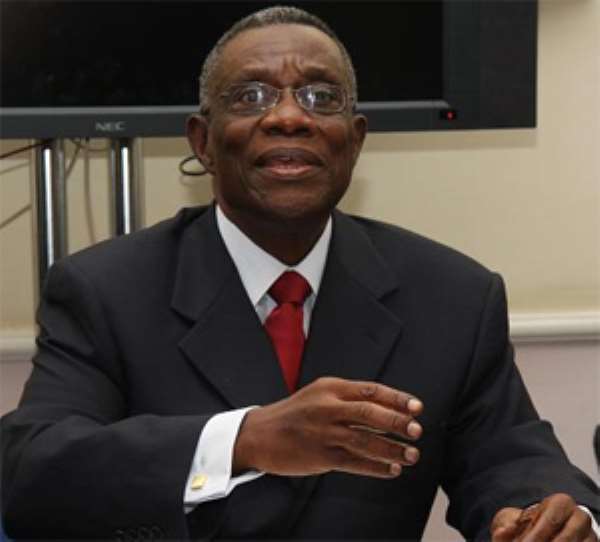 President John Evans Atta Mills
Slapping a restriction order on a media establishment by government is an unprecedented abuse of power under our democratic dispensation, another indicator of bad governance enacted impudently by the Mills team.
Unsurpassed in the history of governance in a democratic Ghana, it is a culmination of pockets of discriminatory actions against individual media establishments, including DAILY GUIDE , by a government not known to be tolerant and private sector-friendly.
The cross-sectional castigation of the action in which government has banned the Multimedia Group from covering its activities underscores the obscenity of the action.
For us in the DAILY GUIDE and others, the action was neither surprising nor a novelty, having been a victim of such discrimination by the incumbent occupants of the Castle from the inception of the administration to date. Their disdain for media houses they deem unfriendly has translated into an outright order to state institutions not to place advertisements through their channels.
Stifling such establishments and thereby reducing their capacities to perform the role of governance sentinels is the objective of such draconian actions which clearly undermine democracy and good governance.
For those who out of business sense engage in economic deals with such establishments they become targets of excessive scrutiny by the taxman.
It is ironic that people like Deputy Information Minister James Agyenim-Boateng, who originated all manner of filthy and mendacious remarks about the Kufuor government when he worked in an Accra-based radio station, will today have the guts to lament over the unfriendliness of some media houses and be part of the crude decision. That the ban has been taken as an expression of disapproval of the action of the media house against Bobie Ansah is most despicable.
Some ministers are known to have stated bluntly that they do not want to entertain particular media houses during their programmes as in the case of Ms. Hannah Tetteh, Trade and Industry Minister among others.
She is reported to have turned away a Joy FM reporter during a public programme she hosted. She has singled DAILY GUIDE   out for humiliation anytime a reporter from the establishment turns up for official engagements; her adoption of an unusual manner of enquiring about which media establishments reporters come from before granting them interviews or even admitting them is most obnoxious. How crude and rude!
We wish to welcome the Multimedia Group into the club of the banned. We have a varied experience of the membership of the club and would readily share this with them as and when they need it.
It is preposterous that companies such as ours whose taxes contribute towards the payment of the remunerations of public officials would be subjected to the caprices of politicians at the Castle.
We are saddened that the Ghana Journalists' Association (GJA) has not deemed it necessary to react to this show of power by a government whose intolerance level is amazing. A leopard will always maintain its spots and the NDC whose antecedents are marked with such traits will always display them at the least opportunity. What a government!