Woyomegate could never have happened under me - Nana Akufo-Addo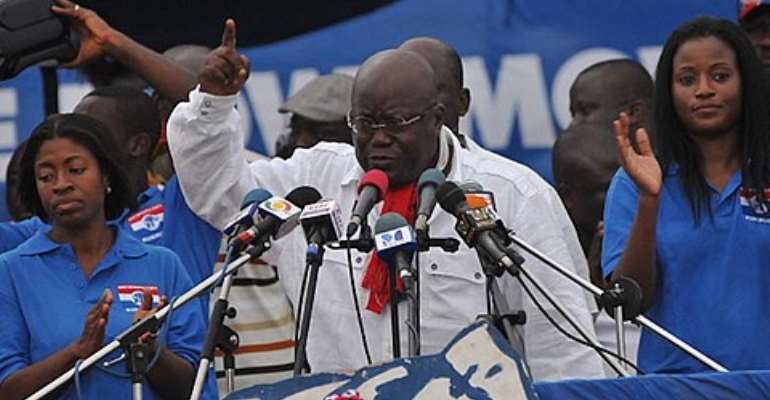 The presidential candidate of the opposition New Patriotic Party (NPP), Nana Akufo-Addo says the Woyome judgment debt saga has been poorly managed, stressing it could never have happened under his leadership.
He was addressing chiefs and fisher folk in coastal communities of the Greater Accra region as part of his national Restore Hope tour.
The NPP flagbearer said Ghana was a rich nation with a great destiny.
Nana Addo also reiterated his pledge to bring back the fisheries ministry to help effectively address problems confronting the sector.
He said politics will be taken out of the management of the fisheries sector to allow the fisher folk themselves to take the decisions that are in their best interest.
The NPP flag bearer will wrap up his restore hope tour in the Greater Accra region today with a visit to the Tema East, Krowor and Ledzokuku constituencies.