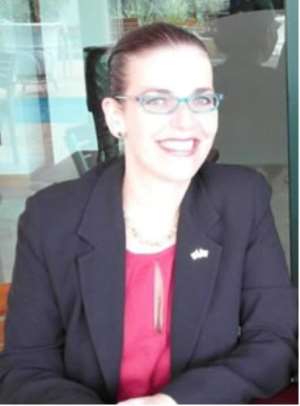 More than 7,000 foreign visitors from 115 countries will converge on Tel Aviv May 15-17 to find out the newest approaches and inventions to grow better crops, flowers and even fish and dairy cows. Agritech Israel 2012, the 18th International Agricultural Exhibition, is the go-to event for decision makers such as Ministers of Agriculture and other government officials as well reps from 200 companies along with potential customers from North America, South America, Europe, Asia and Africa.
By now it's a cliché, but nevertheless as true as ever, that since the establishment of the state of Israel, its pioneers and entrepreneurs has miraculously succeeded in turning the desert green. Out of sheer necessity because of its location in one of the world's most arid regions, Israel's agriculture sector has turned out one advanced solution after another, revolutionizing concepts in irrigation, recycling, crop storage, drought and disease resistance, biological pest control, and purification and reuse of wastewater for the thirsty needs of agriculture.
The Israeli Embassy in Ghana will hold two days of seminar to promote and introduce the upcoming exhibition and the Israeli innovation in agriculture, with support from the FAGRO Secretariat, organizers of Ghana's National Food and Agric Show (FAGRO).
The seminars will take place on the 26th of March at Cleaver House in Accra and on the 27th at the Golden Tulip in Kumasi. Highly experienced Farmer and expert in Israeli agricultural technologies – Mr. Mondo Bosmat, will be the lead speaker at the seminars. His lecture will focus on the principle of Israeli innovation in agriculture – "How to get more for less". Technologies focused on increasing the output and profitability while reducing the resources being used.
Also presenting will be Dizengoff Ghana – one of the oldest and most respected companies in Ghana. Dizengoff will be presenting advanced irrigation solutions especially suitable for the Ghana agricultural market.
The FAGRO Secretariat, whose key objective is to assist in moving Ghana's Agriculture to a highly commercial stage and to create business and investment opportunities are happy about the up-coming seminars. According to FAGRO, it presents a lot of business opportunities for the Ghanaian Agribusiness community. We are hoping that, as many Agric companies as possible will participate in Agritech in May in Israel. This will bring more innovation and technology into play during this year's FAGRO, slated for August, 2012.