Government interventions improve agriculture in Bawku West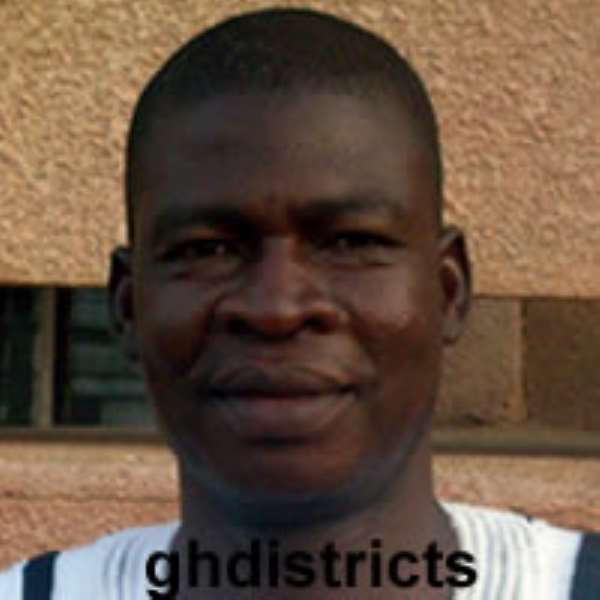 Zebilla (UE), March 22, GNA - Alhaji Anabah Adam Moro, the District Chief Executive for the Bawku West, has expressed satisfaction at the pace of improvement in agriculture in the district.
He said initiatives taken by the government had seen increase in crop production and that the growth of the sector was linked with agricultural research institutions in the country.
This came out at a public forum organized on Wednesday to educate the public on government policies and programme.
Alhaji Moro said the Savanna Agricultural Research Institute (SARI) with its headquarters in Tamale and an out station in Manga in the Bawku Municipality had provided small scale farmers in the three northern regions with appropriate innovations and technologies.
This had increased food production in the area based on a sustainable production system.
He said with the mandate of SARI to develop appropriate cropping systems, varieties of cereals, legumes, cotton, vegetables and its adaptation by farmers in the district ecological zones of Northern Ghana, "there certainly would be tremendous improvement in the agricultural sector".
Alhaji Moro said the government, in its commitment to sustaining agricultural production under the Block Farming Programme, had supported farmers with land preparation, seeds and fertilizers in the production of rice, soybeans and maize".
He said 182 youth had cultivated 100 hectares of rice while 1,237 farmers had cultivated 1,371 hectares of maize and 22 farmers are cultivating soybeans.
Alhaji Moro said the government, during the 2011 main cropping season, targeted subsidizing 150.000 metric tonnes of fertilizer estimated at a cost of GH¢69.8 million under the Fertilizer Subsidiary Programme.
Under the same programme, the district benefited from 32,816 bags of fertilizers to enable farmers cultivate more cereals especially maize which went up from 6.95 per cent of total production in 2010 to 8.03 percent in 2011.
He mentioned a three-hectare mango and tree plantation project at Boya, Gozeisi, and the rehabilitation of the Sapeliga-Kaare feeder road as some agricultural interventions being undertaken.
Mr Mark Woyongo, Upper East Regional Minister, called on farmers to embark on irrigation farming in the dry seasons, and said the World Food Programme had approved the rehabilitation of 25 dams to encourage irrigation farming in the region.
He said about 500,000 long lasting Insecticide mosquito nets would be distributed throughout the region to reduce malaria and its related deaths in rural communities.
Mr Woyongo said an ambulance service and the provision of two ambulances to Zebilla to help take care of the health needs of the people and ultimately reduce maternal and child deaths in the district.
He inaugurated a Community Based Health Planning and Services (CHPS) compound at Azorwera estimated at a cost GH¢80,000 and a 40 bed capacity children's ward at the Zebilla District Hospital at a cost of GH¢110,000.
GNA