First National Grabs Universal Licence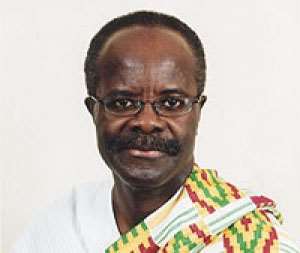 Dr. Paa Kwasi Nduom
First National Savings & Loans Limited (FNSL) is expected to commence full operations as a universal bank by June this year.
Komevor Tettegah, acting General Manager, FNSL, who made this known recently at the annual get-together and family awards for customers in Accra, said FNSL had attained all the necessary requirements to operate as a universal bank.
Noting that the company's capital base grew from GH¢7 million to GH¢20 million, he added that the company's partner investors increased the amount to GH¢60 million as required by the Bank of Ghana (BoG).
Mr. Tettegah said FNSL would expand its operations beyond Ghana in addition to entrenching its presence in the country.
'We aim at becoming a 'People's Bank' where our customers, such as traders, farmers, students, workers and small scale business entrepreneurs everywhere in Ghana, will be provided with efficient banking services'.
In all, 21 customers were awarded with special electrical appliances, souvenirs and special two-day treats at any Coconut Grove Regency hotel in the country.
The acting MD advised Ghanaians to develop a positive attitude towards local financial institutions to enable them grow and expand their businesses so as to create employment.
He further expressed worry about how Ghanaians chose to patronize the services of foreign banks over local financial institutions.
FNSL, among others, offers emergency commercial loans for clearing goods at the port, payroll loans for salaried workers, auto loans as well as the introduction of bullion van services for easy cash deposit by customers.
Mr. Tettegah noted that all branches of FNSL would be networked to engage in money transfer services.
Established in 2006, FNSL currently has 48 branches in all the 10 regions with a customer base of over 180,000.
It is poised to increase its branch network to 50 by the end of this year.
By Samuel Boadi