NDC will not foment trouble in December elections - Adiah-Kaku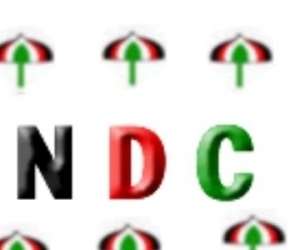 Bomoakpole (W/R), March 20, GNA- Mr Daniel Adiah-Kaku, NDC youth organizer of Bomoakpole, has assured Ghanaians that it is not the intention of NDC youth to foment trouble in the coming elections.
He therefore cautioned the youth in the party to desist from acts that are likely to undermine the electoral process as the nation is all out to consolidate her nascent democracy which has become yet another litmus test in the eyes of the international community.
Mr Kaku, popularly known as "filler", said this when addressing about 200 NDC party faithful at Bomoakpole in the Ellembelle District during an emergency meeting to ensure a peaceful elections as the nation goes to the polls in December.
It was attended by the Assembly Member for Esiama-Kpole, Mr Felix Quayson and a member of the NDC communications team, Nana Evans Mensah.
Mr Kaku reminded Ghanaians that the Mills-led administration is all out to consolidate the peace the nation has enjoyed so far and will do nothing to derail it.
Mr Quayson advised the youth to pursue education and position themselves for the oil and gas industry and urged them not to foment trouble with respect to the location of the gas plant.
He said it was time the Ghanaian electorate become discerning to know who was giving deceptive political campaign just to wrestle political power at all cost.
Nana Mensah said Prof Mills has a great vision for Nzema by immortalizing the first President of Ghana, Dr Kwame Nkrumah with the founder's day and the location of a gas plant in the area.
He thanked the youth for their door-to door campaign strategy and advised them not to attack any personality but dwell on the issues and achievements of the government since it assumed the reins of government.
Nana Mensah asked the youth to educate their communities to turn out for the biometric registration exercise when it begins this month.
GNA