Mills has no democratic credentials: Nyaho-Tamakloe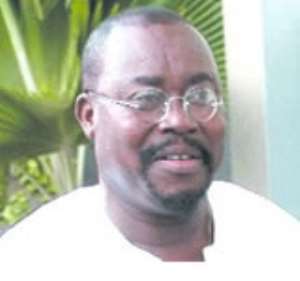 A leading member of the New Patriotic Party Dr. Nyaho Nyaho-Tamakloe has said he president John Evans Atta Mills has lost several opportunities to demonstrate his democratic credentials.
Commenting on the recent arrest and subsequent questioning of the Director of Operations of NDC splinter group FONKAR Owusu Bempah, by the national security over allegations made against the first Lady in the ongoing Woyomegate-scandal, Nyhao-Tamakloe said he was shocked by the president's silence on the matter.
" Since taking office in 2009, he Mills-led government has missed several opportunities to demonstrate it's democratic credentials, the latest of such disturbing missed opportunities, is the arrest and detention of Owusu Bempah," he said.
"His arrest and detention after claiming that the first lady benefited from beleaguered NDC financier Alfred Woyome's largesse, demonstrates how intolerant, draconian, power-drunk and endangered the NDC government is," he added.
"More alarming," according to Nyaho-Tamakloe "is the fact that he Owusu Bempah has been treated as if he has committed a serious felony.
"If Owusu Bempah's allegations are false, why is it necessary to include the BNI to deal with him? What happened o the law courts," he asked.
According to the former Ambassador to Serbia and Montenegro, "ordinary Ghanaians are on daily basis facing the scourge of violent crimes without the aid of the police or any other security apparatus but just an allegation against the First Lady, which can be rebutted if need be by a spokesperson or any representative, has attracted action".
Seriously he says, "In recent times, the police have been oblivious to spurious and scandalous allegations made against other political leaders, and it beats my mind why Owusu Bempah's attracted that sharp response".
"He also adds that: it is surprising o me how a law lecturer heading a government in this country will close his eyes and allow gross abuse of human rights of the citizens.
"Some of us will not sit down unconcerned to see this gross injustice perpetuated in our democratic dispensations. I call on all human rights activists and those who believe in the rule of law to quickly this act".