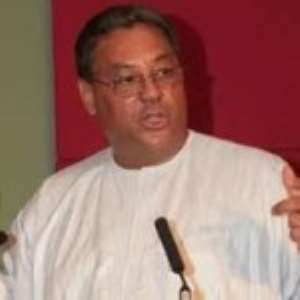 At least, two female supporters of the main opposition New Patriotic Party (NPP) in the Oda Constituency in the Birim Central Municipality of the Eastern Region have been confirmed dead during a keep-fit exercise embarked upon by the constituency last Sunday.
Maa-Attah, 18 year old and dressmaking apprentice, and Yaa Kwakyewaa, 33 year old farmer with six children, met their untimely deaths when a taxi driver ran into them.
They have since been taken to the Oda Government Hospital morgue.
About 18 other supporters who also sustained various degrees of injuries in the process are in critical conditions and on admission in the same hospital, as at the time of filing this report.
Confirming the incident, the Oda Constituency NPP Chairman, Mr. Yaw Mintah Debrah, said as part of the upcoming biometric registration exercise, the constituency executives decided to organise a keep-fit exercise, as means of creating awareness towards the exercise.
On the aforementioned day, supporters in the constituency converged and started the exercise from Asuboa, a suburb of Oda, as early as 6:00 a.m., through some principal streets to meet other supporters who were waiting at Akyem Manso.
According to the Chairman, knowing road regulations, the party provided four people wearing reflective jackets, with two at the rear and the other two in front to direct traffic.
Upon reaching Akyem Manso, the NPP Chairman averred, they saw a vehicle coming from the opposite direction heading towards the Oda township, when the party road traffic officers asked the driver of the car to wait for them to cross.
Just as the driver of the vehicle decided to wait, than a Kia Vesta car, with a registration number GT2401Z, from nowhere ran into the crowd, killing two on the spot, with 18 sustaining various degrees of injuries.
The driver of the car, who is on the run, according to information, drove to the Oda Police Station, parked the car, and took to his heels.
A police officer, who confirmed this to the paper, when reached on his phone, said the two had been taken to the Oda Government morgue, but fell short of giving detailed information, as he asked this reporter to reach the Eastern Regional Police Commander for further information.
Attempts to get more information from the Regional Commander, Deputy Commissioner of Police DCOP Kwabena Gyamera-Yeboah, proved futile, as he was driving at the time of the call.