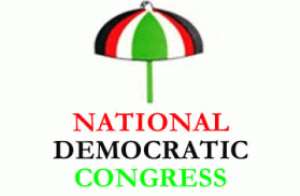 Aggrieved members of the National Democratic Congress (NDC) have been urged to stop issuing threats and staging demonstrations to register their grievances.
The party's National Chairman, Dr Kwabena Adjei, addressing an NDC Greater Accra regional rally Saturday at Mantse Agbona in Accra, said the development was not in the best interest of the party.
The NDC has in recent times witnessed a number of demonstrations from disenchanted members who are protesting over one issue or the other.
Dr Adjei reminded the party's supporters that "every group or every organisation cannot avoid factions or difference of interests."
"A group without conflicts is dead or is about to die" he told the crowd.
He underlned that the party needs to unit ahead of the December polls to not just beat the opposition New Patriotic Party but to "beat the NPP thoroughly and hands down."
He also urged party members to desist from issuing threats of voting "skirt and blouse" in the December polls.
National Vice Chairman of the party, Alhaji Hudu Yahaya also told the excited crowd the regional rally, the first of many to be organis-ed, was the first step towards the NDC's march back to the castle.
Advertisement
He called on all branch executives to bring their members together as well as move from house to house to talk to people about the achievements of the NDC since assuming power in 2009 to ensure that the party wins back power.
He also charged all constituency executives to get their members involved in the organisation of activities in the build up to the December elections since according to him, "everybody in the NDC is an organiser".
Stressing that the party's primaries were long ended, Alhaji Yahaya said the party has attempted to patch up differences that arose during the primaries in the various constituencies.
He thus cautioned that no member of the party should contest as an independent candidate since there are no independent candidates in the party.
Source: myjoyonline.com