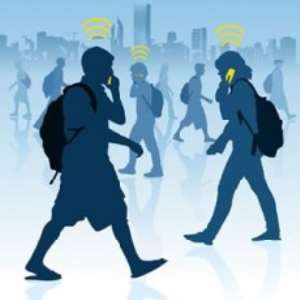 The member states of the Organisation of Economic Cooperation and Development (OECDs) are calling for mobile termination rates (MTR) to be effectively abolished in order to make it easier to compare mobile costs across countries and boost competition.
But Ghana's National Communications Authority (NCA) says the OECD will not succeed in that move because it threatens to kill stand-alone telcos in non-OECD countries.
MTR is what one operator 'A' pays to another operator 'B' when a customer of operator 'A' makes a call to a customer of operator 'B', and vice-a-versa. It also includes what operator 'A' pays to operator 'B' when an international call comes through the gateway of operator 'A' and terminates on operator B's network.
The OECD has published a working paper which aims to contribute to the current debate among regulators in OECD countries who are reducing or considering the phasing out of mobile termination rates (MTRs).
While it finds that rates have decreased across the OECD by 53% between 2006 and 2011, from USD 0.1406 in 2006 to USD 0.0650 per minute, there is still much divergence between countries.
Rates are at zero in Canada and vary from the lowest (the United States – US$ 0.0007/min, Israel and Turkey – US$ 0.0203/min) to the highest, including Estonia – US$ 0.142/min, and Chile – US$ 0.165/min.
It said the complexity and difference in the way that operators charge fees makes it difficult to draw a link between rates charged and prices paid by users for voice calls in different countries.
"But cutting rates to zero would strengthen competition in voice and other services," says the report.
The report said the abolishment of MTR could also speed up the introduction of innovative new Voice over internet protocol (VoIP) services and encourage providers to offer a range of tariff models to meet the needs of their users, free from prices reflecting monopoly power on the networks of others.
In Ghana, MTR is regulated but it is still harmful to some networks than others because of tariff differences.
Call tariffs average around 9Gp per minute and the network on which the call terminates gets 5Gp, and the originator network keeps only 4Gp (or less in some cases), out of which it has to pay numerous taxes and meet other obligations, not to talk of profits.
Recently the National Communication Authority announced a gradual reduction of MTR which actually begins from next year, when MTR would reduce to 4.50Gp per minute and glide to 4Gp per minute in 2014.
NCA Director-General Paarock VanPercy told Adom News he does not believe the OECD would succeed in their bid to abolish MTRs because African countries, Arab countries, South America and China are against it because it threatens to make stand-alone telcos in those countries extinct.
"The OECD Operators will achieve dominance and capture of telecom economies in vulnerable developing economies if they succeed in abolishing MTRs," he said.
He explained that telcos in the OECD have presence in other countries around the world so if they abolish MTR, they would use low tariffs on international prices as competitive advantage over stand-alone operators in the smaller countries and throw those operators out of business.
Paarock VanPercy also noted that "abolishing MTRs will be inconsistent with the International Telecommunications Union (ITU) recommendation D156, which provides for individual countries to determine their MTRs taking into consideration their value."


Story by Samuel Nii Narku Dowuona/Adom News/Ghana