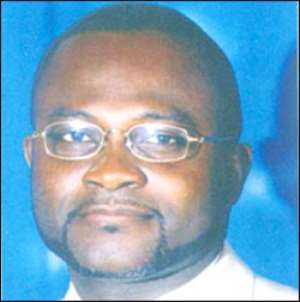 Winneba (C/R), March 18, GNA-The Member of Parliament for Assin North, Mr Kennedy Agyapong, has asked Ghanaians not to vote for the National Democratic Congress (NDC) government to rule the country again because they have mismanaged the affairs of the nation.
He alleged that the NDC government has misused state funds and stalled the development of the nation and must therefore be voted out and replaced by the NPP.
Mr Agyapong was addressing the 1st meeting of University of Education Winneba (UEW) branch of Tertiary Education Students Confederation of the New Patriot Party (TESCON) at Winneba on Friday.
According to him, "Corruption is everywhere in the President Mills government, while Ghanaians continue to suffer".
Mr Agyapong pointed out that it is not true that President Mills' government has for the past three years undertaken more developmental projects then former President John Agyekum Kufuor's eight years in office.
He said most of the projects they have completed and taking credit for were started by the President Kufuor Administration.
He said if Ghanaians make a second mistake and retain the National Democratic Congress (NDC) in power in forth coming general election, they should not blame anybody for their predicaments.
Mr Agyapong appealed to Ghanaians to take the December election very seriously and come out in their numbers to register when the new registration is open on 24th March, 2012, to enable them vote for the New Patriotic Party (NPP).
According to him, an NPP government led by Nana Addo Dankwa Akufo-Addo will deliver Ghanaians from their current hardship.
Mr Adumako Beafi, Mr Maxwell Kofi Dwumah MP for Asokwa, Mr Andrews Ekow Ghuuney, immediate past Effutu Municipal Chief Executive and Mr Alexander Afenya Markin were among the speakers.
They all called on members of the party to be committed, dedicated and work hard towards the victory of the party in December 2012.
GNA