Driver's mate jailed seven years for stealing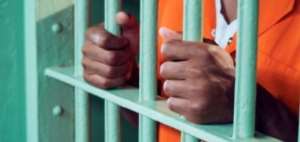 Kumasi, March 18, GNA - A Kumasi Circuit Court has sentenced a driver's mate to seven years imprisonment in hard labour for attempted car tape theft.
Yaw Asante was charged with unlawful entry, causing damage and attempted stealing.
He pleaded guilty but explained to the court that he was forced to commit the crime to get money to buy drugs to treat his diabetes.
Police Inspector Kwabena Oduro Boateng told the court presided over by Justice William Boampong that the convict sneaked into an un-walled house of the complainant at Asuofua in the Atwima-Nwabiagya District on February 19, at about 2000 hours.
Asante then broke one of the side glasses of the Honda Accord salon car to gain entry.
As he tried removing the car tape, however, he was caught red-handed members of the neighborhood watch-dog committee who were on routine patrol.
They handed him over to the police.
GNA