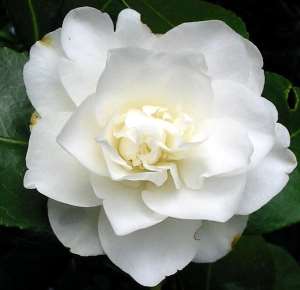 James 4:8
Come near to God and He will come near to you. Wash your hands, you sinners, and purify your hearts, you double-minded.
In December 2011, the founder and leader of my church, Dr. Mensa Otabil, through the direction of the Holy Spirit declared this year, 2012, as THE YEAR OF PURITY for all ICGC churches across the world. This has transpired not only into a nationwide, but an international campaign which is not limited to only ICGC churches. The previous year had been THE YEAR OF RIGHTEOUSNESS. Clearly, there is a trend the Holy Spirit is working here. I have had this same feeling in my spirit for almost two years – a conviction which vividly says to me that we are living in times in which the church, not the entire world, just the Body of Christ has lost track of what her calling is – A calling to a life of righteousness, holiness and purity. The church which is supposed to showcase what a true and good life should be is no longer abreast of her calling to be the light of the world, ironically in the wake of a significant surge in the number of churches worldwide.
I therefore believe the Holy Spirit impressed upon my leader, Dr. Mensa Otabil, the need to spearhead a campaign of righteousness, especially in the body of Christ to remind and show us what our calling essentially is and to get us to return to our first love, and this has unfolded into a second chapter, purity.
To make us understand our calling to purity better, the Holy Spirit through Dr. Mensa Otabil classified this into three essential areas which if we uphold and pursue diligently, our lives will be pure before God as He desires, which will also make our lives even much better. These are; A PURE HEART-Matthew 5:8, PURE THOUGHTS – Philippians 4:8 and, CLEAN HANDS – 1 Samuel 12:3.
As if all of these were not enough, I "stumbled" upon this scripture, James 4:8. It impressed upon me greatly, the seriousness Jehovah God Almighty attaches to this campaign and His call for us to be pure in heart, have clean hands in all we do and meditate on pure things. This prompted me to write this piece and share with all.
The Apostle James in this scripture was addressing the church that had scattered among the nations and that is exactly what this piece seeks to do – address the church. He addressed them as being three things; sinners with unclean hands-"wash your hands, you sinners", impure in heart-"purify your hearts" and, impure in thoughts-"double-minded". Let's now look at these three areas:
1. CLEAN HANDS – "Wash your hands"
Note that the Apostle James admonished the church to wash their hands. Why would he ask them to wash their hands if they had clean hands? This is the church he wrote to and he called them sinners. Why would you call a Christian a sinner? The answer to this is very simple. After you have been saved, it is what you do that makes you a righteous person or remain a sinner. My question to you therefore is, are your hands clean? In your dealings with other people – family, spouse, friends, employer, employee, colleague, customers, business partners, government, fellow believers, unbelievers, any group of people – do you maintain clean hands? Do you lie, cheat, deceive, twist truths, gossip, slander, bear false witness, bribe, receive bribe, fornicate, murder or boast? Do you commit adultery, covet, steal and keep in mind that stealing is taking anything of value which does not belong to you even if it is a sheet of paper without permission, irrespective of who the owner of the item is, whether it's your own father, the government or your company? Are you honest? Can you stand in front of a whole nation, your family, company and say "Here I stand. Testify against me in the presence of the Lord and His anointed. Whose ox have I taken? Whose donkey have I taken? Whom have I cheated? Whom have I oppressed? From whose hand have I accepted a bribe to make me shut my eyes? If I have done any of these, I will make it right." as Samuel did in 1 Samuel 12:3. Will people give a good testimonial of you that you have never wronged them in anyway or been immoral as the people gave of Samuel in their reply to him-1 Samuel 12:4? If not, please wash your hands.
2. PURE HEART – "Purify your hearts"
The heart is the central part of the human being. It is also known as the human spirit. The heart determines what we believe in – belief; what we love, worship or are devoted to – love/devotion; what our motives are – motives; and, how we judge between right and wrong - conscience.
Belief – Every human being believes in something. As Christians, our belief is in God and who He is. To know if our hearts are pure, we must assess ourselves to find out if our belief is still rooted in God or has shifted. Hebrews 12:6 says, "And without faith it is impossible to please God because anyone who comes to Him must believe that He exists…". The two key words to note here are "must" and "believe". This means that to know God and have a right standing with Him, our belief in Him must be absolute and complete; not compromised in anyway. Do you believe in God or theories propounded by men?
Love/Devotion – Every human being loves, worships or is devoted to something. It may be God, a man or woman, a profession, to mention a few. In Exodus 20:3-4, God told us not to have any other gods apart from Him and not to make for ourselves any image or idol in the form of anything in heaven or on earth or in the waters. As we can see, idolatry goes beyond carved woods or amulets or caves or hills or rivers. It extends to anything that takes precedence over God in our lives, for instance a television show. Ephesians 5:5 says, "For this you can be sure: No immoral, impure or greedy person –such a person is an idolater – has any inheritance in the kingdom of Christ and God." We can see clearly, how idolatry and impurity have been linked here. Colossians 3:5 also reads, "Put to death, therefore, whatever belongs to your earthly nature: sexual immorality, impurity, lust, evil desires and greed, which is idolatry." Here, we are again told to eliminate these worldly things totally from our lives because they turn our hearts away from God. A vivid connection is made between worldly and impure things and idolatry. Most of us are engaged in all sorts of idolatry which are not evident to our naked eyes. What or who are you devoted to? What or who takes most of your resources; time, energy, money, intellect et cetera. What or who do you owe allegiance or worship? David said, "Better a day in Your courts than a thousand elsewhere; I would rather be a doorkeeper in the house of my God than dwell in the tents of the wicked"-Psalm 84:10; "…this is what I seek, that I may dwell in the house of the Lord all the days of my life"-Psalm 24:7. These are the words of a king, a king who desires and loves God in a life-and-death manner, "As the deer pants for streams of water, so my soul pants for You, O God." This is what is known as "Heart for God". Complete and total devotion to God. God Himself, in turn testified concerning him: "I have found David son of Jesse a man after My own Heart; he will do everything I want him to do."-Acts 13:22. Will God say the same about you? Will He call you a man after His own Heart?
Motives – We all get praised for the good things we do but really, what inspires these exploits? What is the motive behind them? Psalm 55:21 reads, "His speech is smooth as butter yet war is in his heart; his words are more soothing than oil yet they are drawn swords." You may be the nicest person and say the nicest things, but is the thing in your heart which inspires the nice person that you are pure? What do the nice words you speak to people seek to achieve? In 2 Samuel 24, King David conducted a census of his fighting men. The Bible eventually tells us he was conscience-stricken and he prayed for forgiveness. Why would he pray for forgiveness? There is nothing wrong with conducting a census, as a matter of fact, God had earlier instructed Moses to conduct a census of the Israelites. David's conduction of a census was not pure because of the motive behind it. It was to ascertain the strength of his army in terms of numbers – human strength. This demeaned the power and grace of God upon him and his troops which has brought them many victories. So when you say to someone, "I love you", do you really mean it or there is something else behind it? When you help someone, is there an ulterior motive? When you help someone in need, do you seek to help them with their need or you it's just a showoff? This is almost equally as bad as doing wrong things with wrong motives.
Advertisement
Conscience – From the account of King David above, the Bible says in 2 Samuel 24:10, "David was conscience-stricken after he had counted the fighting men, and he said to the Lord, 'I have sinned greatly in what I have done…'" The NKJV says, "And David's heart condemned him…" This is the part of our hearts where the Holy Spirit makes us aware of and where we can judge between right and wrong.
Now with these components of the heart and what they represent in mind, you can ask yourself; is my heart pure? If it isn't, this is the time to pray the prayer of David to God in Psalm 51:10, "Create in me a clean heart, O God, and renew a steadfast spirit within me" because, according to Matthew 5:8, no-one will ever see God without a pure heart.
3. PURE/CLEAN THOUGHTS – "Double-minded"
According to James 1:8, a double-minded man is unstable in all he does. This means unstable purity and unstable purity is no purity at all. Purity is one hundred percent (100%) pure, 99.99% is great but not good enough.
It is very important to think and meditate on pure things as directed by Philippians 4:8 because the things you meditate on will eventually become the things you do. Proverbs 23:7 reads, "For as he thinks in his heart, so is he…". This means that the things you feed your mind with will eventually be captured by your heart; your heart will in the process believe in them and eventually get devoted to them. Once it gets to that level, you find yourself doing and practicing these things. What do you feed your mind with? What do you watch, read, study and listen to? What or whom do you expose yourself to? They will make or unmake you.
In a different context, Jesus redefined sin by saying that anyone who looks unto a woman lustfully has already committed adultery. This tells us that sin can be committed in our thoughts without a physical manifestation whatsoever.
We are admonished in 1 peter 1:13 to gird the loins of our minds because according to 1 Peter 5:8-9 our adversary the devil is going to and fro like a roaring lion seeking whom he may devour. We therefore need to be very vigilant and watchful so we can resist him and throw out whatever he throws into our minds. Guard your mind, watch what comes in and goes out because we live in a world of so much filth and any of it can enter our minds at anytime and pollute us. Meditate only on what is true, noble, just, pure, lovely, of good report, virtuous, and praiseworthy.
Finally, keep in mind that our minds feed our hearts and our hearts feed our hands. These three components of the human make-up are intertwined. None can be pure without the others. The moment one becomes impure, the others follow. To live a life of purity – A life to which we have been called as Christians – we must therefore strive to be pure and clean in our heart, mind and hands, for this is what pleases the Lord our God and this is what He greatly rewards.
1 JOHN 3:2-3; DEAR FRIENDS, NOW WE ARE CHILDREN OF GOD, AND WHAT WE WILL BE HAS NOT YET BEEN MADE KNOWN. BUT WE KNOW THAT WHEN HE APPEARS, WE SHALL BE LIKE HIM, FOR WE SHALL SEE HIM AS HE IS. EVERYONE WHO HAS THIS HOPE IN HIM PURIFIES HIMSELF, JUST AS HE IS PURE.