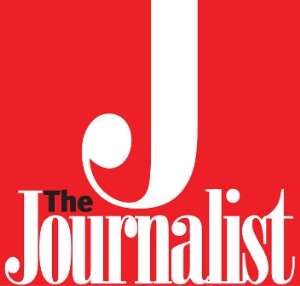 Accra, March 16, GNA - The next edition of the Finance and Economics Clinic for Journalists opens on Tuesday, March 20 at Koforidua.
The three-day clinic is to help build the capacity of journalists in finance and economics, to enable them to report better on the subject.
The first two editions of the clinic were held in Accra, Greater Accra Region, with the organisers, El de D Consult, promising to replicate it in other regions.
It is being organised in collaboration with the World Bank Ghana Office and sponsored by Newmont Ghana Gold.
The Programmes Director at El de D Consult, Mr Kwame Anani-Korba, explained that the focus was to ensure that journalists understood basic concepts in the subject areas.
"We will teach them Finance and Economics in the most practical way that will help them in their work as journalists. El de D Consult knows the common issues that come up in the daily work of journalist so the course has been designed with the Ghanaian journalist in mind," Mr Anani-Korba said.
He said the organisation had maintained a mentoring relationship with all the previous participants, and it would extend that relationship to journalists billed to participate in the Koforidua clinic.
The organisers of the clinic were of the view that every journalist should continuously desire to understand the basic issues in finance and economics because they come up virtually daily.
They added that every effort would therefore, be made to ensure that many journalists as possible benefitted from the training programme.
The External Relations Manager, Akyem Project of Newmont Ghana, Mr. Oduro-Kwarteng Marfo, said he was hopeful that the clinic would help strengthen the skills of journalists so that they could bring to the fore important issues that impacted on the local economy in the Eastern Region.
Mr Marfo said Newmont was pleased to be part of the capacity building initiative because it viewed the media as an important ally and player in the development of the Ghanaian economy.
The Chief Executive of El de D Consult, Mr Fred Avornyo, said beyond teaching Finance and Economics, the clinic would be used to challenge the participants to take their trade to a higher level and begin to write analytical and investigative stories.
"We need to move away from reproducing people's speeches to writing analytical stories and we have decided to use the participants to this kind of initiative and orientation," he explained.
GNA