Participate in the Biometric registration exercise - Bishop Anokye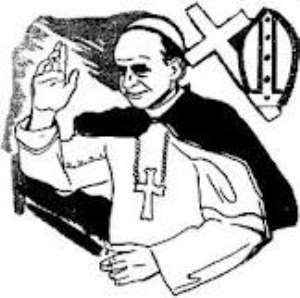 Manso-Abodom (Ash), March 16, GNA – Most Reverend Gabriel Justice Yaw Anokye, the Catholic Bishop of Obuasi, has appealed to Christians to actively participate in the upcoming biometric voters' registration.
He said they should not only register but must also assist in preventing all unqualified persons from getting their names into the electoral roll.
He said this when addressing over 3,000 Catholics and non-Catholics at Manso-Nkwanta in the Amansie West District during a pastoral visit.
Bishop Anokye said those who refused to take part in the registration would miss the opportunity to vote in the December general elections adding that those aged 18 years and above must ensure that they get the biometric voter identification (ID) cards.
He also appealed to politicians to take out insults, vilification and lies from their electioneering campaigns adding that this was necessary to stave off needless tension and violent clashes ahead of the polls.
Bishop Anokye underlined the need for tolerance, forgiveness and to show love and compassion for one another and urged parents to put premium on the education of their children to assure them of a secured and rewarding future.
The Parish Priest of Manso-Nkwanta, the Rev Father John Kenneth Coffie, informed the Bishop that all the 17 out-stations of the parish were functional and that they had intensified their evangelization programmes to increase the membership.
GNA