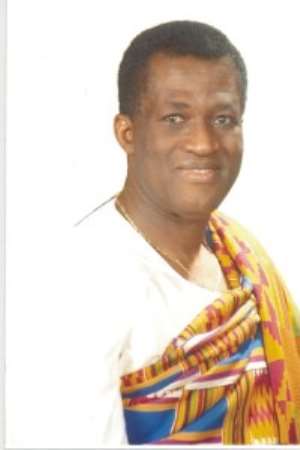 DR. Anthony Kwabena Toku
The sudden death was reported in Accra last Thursday of Dr. Anthony Kwabena Toku, Chairman and Founder of the USA-based Ghanaian political organisation, Traditional Congress Party (TCP), at the age of 70.
The Akrokerri-born prolific United States trained politician, and an advocate of a united Nkrumahist force, is the founder of MosquitoBait Company, which distributes MosquitoBait products in West Africa.
The late Dr. Toku, an educationist and prolific writer, is survived by a wife and two children.
At the time of his death, Dr. Toku was preparing to launch a 197 page book -'Ghana Industrialisation - Moving toward Modernisation and Industrialisation (Focus on the youth).
He was the cousin of Sebastian R. Freiku, Deputy Editor and Head of the Kumasi bureau of The Chronicle.
The one week observation of his demise takes place at Adansi Akrokerri in the Obuasi Municipality today, Thursday March 15, 2012.
Final funeral arrangements would be announced later.
PIX: Dr. Anthony Kwabena Toku