PPP formation is truly unprecedented- Nduom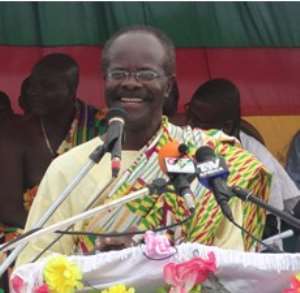 Dr Paa Kwesi Nduom
Founder and leader of the Progressive People's Party Dr. Papa Kwesi Nduom has described the formation of the party as truly unprecedented in the history of the country.
The party was formed early January after Dr. Nduom fell out with leaders of the Convention People's Party, where he was flagbearer in 2008.
The PPP was however provided with its official certificate by the Electoral Commission at a short ceremony in Accra, Thursday.
The founder said the short period within which the party was formed and consummated confirms the sense of urgency and seriousness the leaders of the party have attached to the country's development.
That Dr Nduom said is truly unprecedented in a subtle reaction to President John Mills' description of his economic achievements as unprecedented.
The former CPP flagbearer said his party will not entertain politics of insult which appear to be rearing its ugly head.
His party is the 17th political party to have been registered and certified by the Electoral Commission.
A deputy Commissioner Sarfo Kantanka charged the party to responsible in their activities.