Nana Akufu Addo outlines his Presidential reasons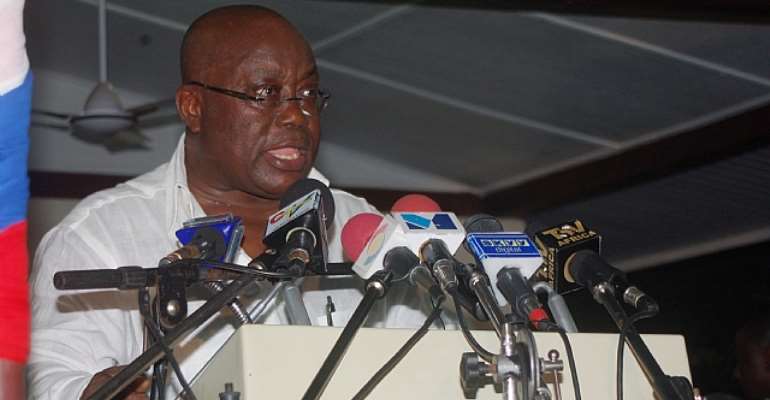 Fetteh (C/R), March 15, GNA – Nana Addo Dankwa Akufo- Addo, Presidential Candidate of the main opposition New Patriotic Party (NPP) has pledged to work for the down trodden in the society if wins the trust of Ghanaians in Election 2012.
"I am coming for the down trodden who have been neglected and not for greedy sake," he said at Fetteh in the Central Region on Wednesday.
"If for gluttonous reasons, I will stay in my law chambers and work for money, but why should there be unemployment, which send productive people to play ludo, draught and spar in the wake of rich mineral resources?"
Nana Akufo-Addo was addressing fishermen to commence his "restoration of hope" tour in the region.
He said national resources would be well managed in such a way that revenue accruing could be used to finance the fee- free Senior High School education, he pledged to offer.
Nana Akufo- Addo said he would support and propel the private to grow to ensure prosperity and open avenues for employment.
He asked the people to patronise the biometric voter registration exercise, which starts this month.
Some of the fishermen pledged to vote for Nana Akufo-Addo in the December General Election.
GNA