Zoomlion hands over 23 sanitation trucks to MDAs in E/R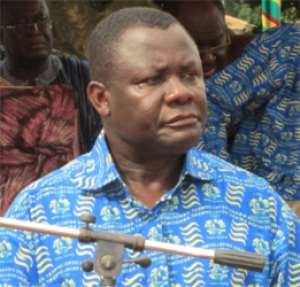 Koforidua, March 15, GNA - Dr Kwasi Akyem Apea-Kubi, the out-going Eastern Regional Minister, has noted that the greatest challenge militating against efficient waste management operation in the country was insufficient and appropriate waste management equipment.
He said the reason why these were lacking was because of the huge financial cost involved in procuring the trucks and equipment.
Dr Apea-Kubi was inaugurating 23 new sanitation trucks in Koforidua on Thursday, provided by Zoomlion Ghana, a waste management company, to be distributed to the 21 Municipal and District Assemblies (MDAs) in the region.
He said government decided to cede 80 percent of waste management operations to the private Sector in order to encourage their participation in waste management.
Dr Apea-Kubi noted that the public- private partnership initiative had brought very significant changes to waste management and environmental sanitation landscape in Ghana, especially with the entry of Zoomlion six years ago into the waste management industry.
"You will agree with me that since Zoomlion entered the scene, we have witnessed the passion with which the company has worked to improve sanitation in the country. Quite apart from that it has also created jobs for the unemployed".
He said for that reason, the government would continue to repose confidence and trust in Zoomlion as a veritable partner in Waste Management.
Dr Apea-Kubi indicated that since 2009, refuse receptacles has increased by more than 100 percent from 173 pieces of refuse containers to 369, adding that, the inauguration of the trucks was a clear manifestation of Government intention to provide the assemblies with equipment and logistics.
"This would enable them to deal with the sanitation problems and challenges."
He cautioned the MDAs against the misuse of the trucks and equipment and to service them routinely to ensure their durability and life-span.
Dr Apea-Kubi assured Zoomlion and other Waste Management Companies in Ghana that as long as they work to the satisfaction of the government, it would do its best to honour her part of the contractual agreement.
Mr Ernest Kusi, Regional Manager of Zoomlion, expressed appreciation to the government for the trust and confidence reposed in the company.
"Your support and cooperation, especially through the Ministry of Local Government and Rural Development (MLGRD) and the assemblies has been immense and we are extremely grateful for that".
He said it was apparent that a lot of resources and attention had gone into fighting the country's waste and environmental sanitation problems in recent years, especially with the inception of the Public-Private Partnership arrangement for waste management, as laid out by Ghana's Environmental Sanitation Policy revised in 2010.
Mr Kusi said the time had come for all stakeholders of the sanitation sector to face the challenges head on and strive to pull the nation out of the doldrums for a better life and accelerated development.
GNA