US delays Sudan economic meet over violence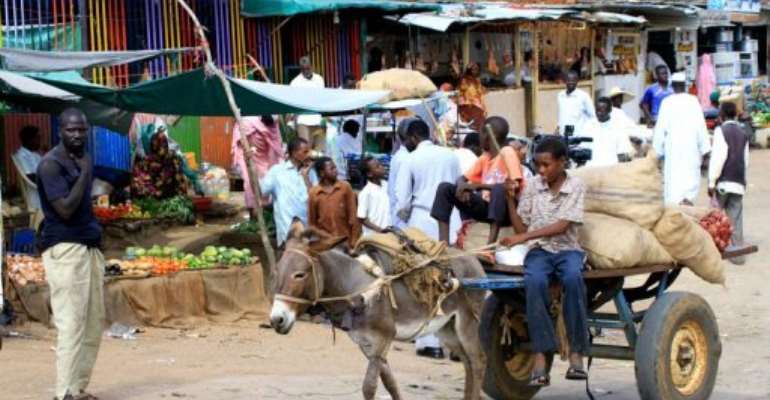 WASHINGTON (AFP) - The United States said Tuesday that key powers were delaying a conference on economic support to Sudan due to concerns over persistent violence since last year's independence of South Sudan.
The United States, Britain and Norway -- the so-called troika of powers on Sudan -- had planned with Turkey to hold a March 23-24 conference in Istanbul to look at ways to shore up Khartoum's finances after it accepted a peace plan.
The US State Department said that the United States, Turkey and Norway still wanted to hold the meeting and "remain committed to the shared goal of ensuring two stable and economically prosperous states in Sudan and South Sudan."
"It is not clear, however, that a conference at this time can be effective given the ongoing conflicts in Sudan," the State Department said in a written response to a reporter's question.
"The United States will work with Turkey, Norway and other partners to ensure that the conference, when rescheduled, achieves its goals," it said.
The United States last year took cautious first steps to work with Sudan, pleased that the country long shunned as a pariah readily accepted South Sudan's independence, under a peace deal that ended its two-decade bloody civil war.
But violence broke out anew in June in South Kordofan -- a major battleground during the civil war -- as Khartoum moved to assert its authority against gunmen formerly allied to now independent South Sudan.
Several rights groups and US Representative Frank Wolf, a staunch critic of Sudan's internationally indicted President Omar al-Bashir, have accused Khartoum of waging ethnic cleansing in South Kordofan.
Wolf after a recent visit gave accounts of aerial bombings and arbitrary killings and warned of looming food shortages.
Sudan's minister of international corporation, Ishraqa Sayed Mahmoud, criticized the US position as "unstable" after the delay in the Istanbul conference, according to the official SUNA news agency.
She said that Sudan had implemented the Comprehensive Peace Agreement that ended the war but that the United States was making threats and supporting the rebels.