ICoast president names new prime minister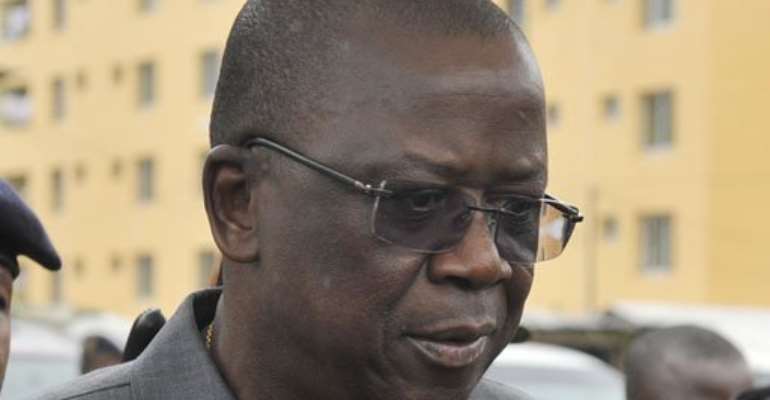 ABIDJAN (AFP) - Ivory Coast President Alassane Ouattara on Tuesday named as prime minister Jeannot Ahoussou-Kouadio, a prominent member of a smaller party that had backed his 2010 election bid, the government said.
Ahoussou-Kouadio is a former justice minister and member of ex-president Henri Konan Bedie's Democratic Party of Ivory Coast (PDCI), and his appointment fulfills an election promise made to Bedie for backing Ouattara's presidential bid.
"I appreciate the magnitude of the task, the political impact of this gesture," the new premier told journalists after his nomination.
He listed insecurity, the high price of basic foodstuffs and corruption as priorities for the new government -- highlighting challenges posed by the escape of some 14,000 prisoners during the post-election crisis of 2010-2011.
Ahoussou-Kouadio, 60, replaces Guillaume Soro, who was on Monday elected the speaker of the Ivory Coast parliament.
Soro and his government stepped down last week as official results were finally issued for December 2011 legislative elections, which Ouattara's Rally of Republicans (RDR) swept.
The RDR won 138 of the parliament's 253 seats on 54.54 percent of the vote, according to results published by the Independent Electoral Commission.
Bedie's PDCI won 86 seats on 34 percent of the vote.
Ouattara had defeated Laurent Gbagbo in November 2010 presidential elections, but Gbagbo's refusal to give up power triggered a conflict that left about 3,000 people dead.
Ouattara finally took power in the west African nation with the support of UN and French peacekeeping forces and Soro's former rebel fighters.
Gbagbo is now jailed at the International Criminal Court in The Hague, where he faces four counts of crimes against humanity.
The PDCI was promised the post of prime minister as part of a political deal struck with the RDR in late 2010, before the second-round run-off in the presidential election.
Ahoussou-Kouadio, a lawyer by training, is considered a party insider and thanked Bedie Tuesday for having been his "political sponsor".
Like Bedie, he is of the Baoule ethnicity also shared by the Ivory Coast's first president and father of the nation, Felix Houphouet-Boigny.
Ahoussou-Kouadio is an adviser to Bedie, and helped run his unsuccessful presidential campaign in 2010.
The country's seventh prime minister had also been minister of industry under Gbagbo.
A member of the PDCI political bureau and its deputy secretary general, he has served in parliament since 2001.
The Ivorian Popular Front of ex-president Gbagbo has ruled out participating in a government led by Ahoussou-Kouadio, whom it accused of "human rights violations" while he was justice minister in the previous government.
It listed the arrest of Gbagbo's former prime minister Pascal Affi N'guessan and jailing of Gbagbo's son Michel, saying Ahoussou-Kouadio "will contribute nothing to the reconciliation process, but will instead divide Ivorians".
Ahouissou-Kouadio is married and has six children.