Mills: Our achievement is unprecedented; Ghanaians will retain us in power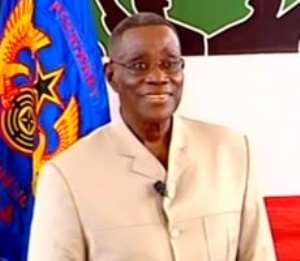 President John Mills
President John Mills says Ghanaians have seen "the unprecedented achievements" of his government in just three years and will give him another chance.
Addressing journalists in the United States, the president said there has been a marked improvement in all sectors of development in the country due to the prudent policies they have implemented thus far.
He conceded though that a lot still remains to be done.
"If you take the economy, the achievement we have made is unprecedented. If you take energy, education you name it; infrastructural development. As far as I am concerned we have done extremely well in all areas.
"Of course it will be wrong on my part to say that we have done everything and Ghana doesn't need anything.
"…There is a marked improvement between what we came to find and what it is that Ghanaians can see for themselves," he said.
He said his government is in similar boats with the Obama administration but assured they will all sail successfully to their final destination.
He added his government will ensure that all projects initiated will be completed for Ghanaians to see exactly how far they have gone in realizing their Better Ghana Agenda.
On his official visit to the US, President Mills said it has been so successful and soon the country will start reaping its benefits.
He was particularly grateful that Exim bank has decided to fund some of the developmental projects Ghana will undertaking, insisting that will go a long way to help solve the problem of funding in the country.