About 2,000 people die from breast cancer in Ghana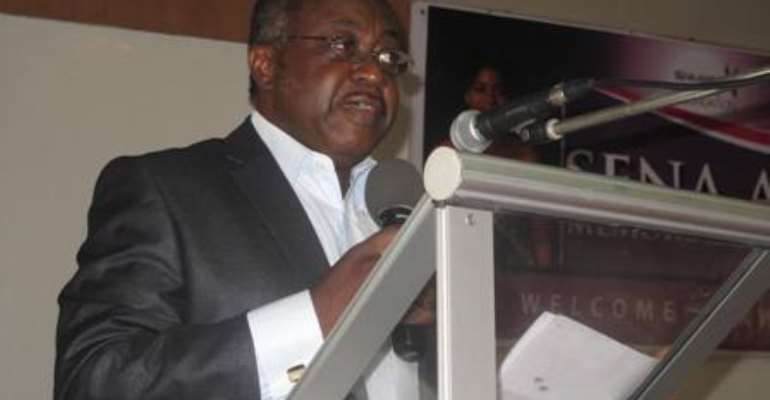 Accra , March 12, GNA - Professor Joe-Net Clegg-Lamptey of the Department of Surgery at Korle-Bu Teaching Hospital, on Monday said that about 2,000 people die through breast cancer each year in Ghana.
He said: "It is only two per cent of men who die from the disease and 98 per cent of the deaths were women''.
Prof. Clegg-Lamptey, who was speaking at the launch of Sena Anku Memorial Breast Cancer Foundation (SENAMF) in Accra on Monday, said most of the women who suffer from the disease were between the ages of 25 and 70.
He said: "In recent years, there has been explosion of life-saving treatment advances against breast cancer, bringing new and excitement instead of only one or two options.
Prof. Clegg-Lamptey said the decision to adopt surgery, perhaps radiation, hormonal (anti-oestrogen) therapy, and chemotherapy in dealing with the disease was overwhelming.
He said young people could prevent themselves from breast cancer through physical exercises and the reading of materials on the disease.
Prof. Clegg-Lamptey called on women to undertake self breast test and to report to the hospital any abnormal feeling in the breast for early treatment.
He asked non-government organisations to take part in awareness creation towards the fight against breast cancer in the country.
Ms Grace Amenyogbeli, Fellow of the African Women's Development Fund, said the Foundation was named after Sena Anku, her daughter, who succumbed to cancer at the age of 28, last year.
Ms Amenyogbeli said the Foundation was poised to reduce the scourge of breast cancer in Ghana, through effective prevention, treatment and adequate care for breast cancer patients.
She said SENAMF would solicit technical and financial support for the prevention, treatment and care of cancer, with particular attention on breast cancer patients.
Ms Amenyogbeli said the Foundation would provide financial support for the treatment of cancer and a platform for the dissemination of information and counselling on cancer care to young professional women and other stakeholders in the country.
She said although the death of Sena could not be reversed, she could take consolidation in granting the wish of her daughter, when she was alive, and added that "It is an experiential fact that in every seemingly situation, there are hidden benefits to majority of the people".
Ms Amenyogbeli said SENAMF would support organisations that had started advocating against breast cancer.
She said the Foundation would fund research, disseminate information to enhance medical care to fight cancer and focus on young women suffering from breast cancer.
Ms Amenyogbeli attributed the death of her daughter to lack of professional medical personnel and untimely and inadequate flow of information on the status of her health.
GNA