Influx of migrants threaten the biometric registration process - BA TESCON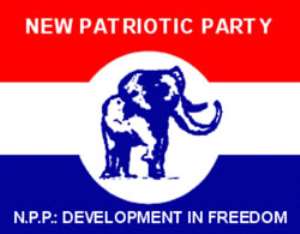 Sunyani (B/A), March 12, GNA – TESCON Alumni, a youth wing within the New Patriotic Party (NPP) in Brong-Ahafo has expressed concern about the sudden influx of foreign nationals to some parts of the region ahead of the new biometric voters' registration exercise.
At a press conference in Sunyani, the group observed that the number of the immigrants, suspected to have come from Burkina Faso, Niger and Cote D'Ivoire continued to increase especially at Odumase and Chiraa in Sunyani West District.
The press conference was therefore to draw the attention of the general public through the media to certain issues affecting the development of the region.
"These people are also armed and pose a threat to the lives of the people in Sunyani West Constituency", Mr Stephen Opuni, Coordinator of the wing stated.
TESCO Alumni has a membership of 60 and comprises graduates of tertiary institutions who are citizens of Brong-Ahafo and are members of the Tertiary Education Students Confederacy (TESCON) of the NPP.
Mr Opuni called on the government, security agencies, political parties and the Electoral Commission (EC) to act swiftly and intervene to ensure "these foreign national are not registered when the registration exercise begins".
Mr Opuni expressed concern that the presence of the immigrants would not only affect the smooth conduct of the exercise but also posed a threat to the lives of residents "as these people do not have any sustainable jobs to live on".
He observed that since the Sunyani West District Assembly did not have a substantive Chief Executive, the development process had been very slow.
Mr Opuni said there was the probability that Mr Kwadwo Nyamekye Marfo, Regional Minister and National Democratic Congress (NDC) Parliamentary candidate for the constituency, who is also the acting DCE, "is prone to abuse his incumbency" in the upcoming general election.
He called on President John Evans Atta Mills to as a matter of urgency appoint a new DCE for the district to accelerate development and to promote fairness and transparency in the December polls.
On the establishment of the University of Energy and Natural Resources, Mr Geoffrey K. Brobbey, Financial Officer of the group, said government had failed the people in the region and that instead of a new university as promised, the NDC government is taking over the Fiapre campus of the Faculty of Renewable Natural Resources of the Kwame Nkrumah University of Science and Technology (KNUST) and use it as the new university.
Mr Brobbey called on the government to rescind the decision on the take-over and rather build a new campus for the new University to promote effective teaching and learning.
He said the wing would have nothing to do than to mobilize and go on a peaceful demonstration if the government and all those who matter failed to find lasting solutions to these challenges.
GNA