LESDEP presents tools to 168 trainees in South Tongu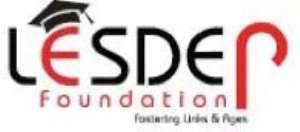 Sogakope, March 12, GNA – A total of 168 youths trained under the Local Enterprises and Skills Development Programme (LESDEP) and related projects in the South Tongu District were presented with working tools last Friday.
Seventy-five beneficiaries were trained under LESDEP, 44 under the National Youth Employment Programme (NYEP) and 49 under the Rural Enterprises Project (REP).
Their respective areas of competence were Information Communication Technology (ICT), cell phone repairs, catering, fashion and garment, embroidery, beauty care and barbering, agro processing and transport services respectively.
Mr. Elvis Afriyie Ankrah, Deputy Local Government and Rural Development Minister presenting the tools, said the surest way of tackling the country's youth unemployment was to provide them with specialized skills and tools to enable them to establish their own businesses.
He noted that was in accord with current employment strategy of training the youths to master the skills of entrepreneurship so they could become future business leaders with the ability to create jobs.
Mr. Afriyie Ankrah said Small and Medium Enterprises (SMEs) currently formed 85 per cent of the private sector companies that create the jobs and bring in tax revenue and was hopeful that the creation of more such SMEs would help quicken the pace of national development.
He said out of the 16,780 beneficiaries recruited by LESDEP nationwide, 13,520 of them had since acquired various skills and supplied with tools to work with.
Mr. Henry Ametepe, Deputy Volta Regional Minister advised the youths to take advantage of the skills training opportunities to get gainfully employed.
Mr. Daniel Amelorku, District Chief Executive of the area advised the youth to ignore people who entice them into deviant behaviour during the impending biometric registration exercise and the 2012 elections.
A new fire engine was also commissioned for the Ghana National Fire Service at Sogakope including an exhibition on development projects under in the district.
GNA