Rawlings knew of Woyome's Scandal- Kofi Adams confirms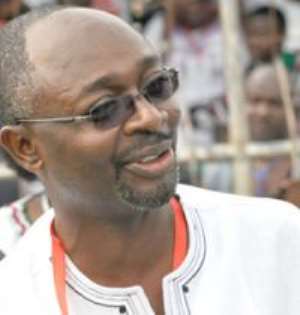 Ever since the Woyomegate Scandal broke during the later part of last year, the former president and the founder of NDC, has remained mute on this matter which even gave some people the impression that he was deliberately doing so to let the Mills/Mahama Government to fall on their own sword.
However, in a new twist, Kofi Adams, a deputy General Secretary of the Ruling NDC, who also doubles as the spokesperson for the Rawlingses, in an interview with Citi FM, an Accra based radio station on their Point Blank Programme on Wednesday 7 th  March,2012, confirmed that the former president was well ware aware of the Woyomegate scandal before it hit the public domain.
When asked whether the former president had any concerns on the Woyome case, Kofi Adams indicated that "Yes of course he has some concerns since he [Rawlings] had already warned the government of some elements within it that were engaging in some corrupt practices."
"The former president knows that the Woyome issue can cause the NDC in the December elections, but so far he has been quiet on it because he wants the government to take care of it" he added.  
Mr. Adams indicated that, "what an old person will sit down and see, a child could climb the tallest tree in the world but will never see it" referring to Mr Rawlingses persistent warnings to the NDC government.        
It will be recalled that during the run up to the FONKAR/GAMES in Sunyani, when the former first lady Nana Konadu Agyeman Rwalings challenged the sitting president to the leadership of the NDC, Herbet Mensah, who is a close ally to the Rawlingses, came to accuse the Mills government of trying to use some GH₵92 million to ensure that he is endorsed by his party for the 2012 elections. This allegation was later corroborated by the founder of NDC but denied by the president himself on Asempa FM.
Kofi Adams also confirmed that the former president was in the process of launching some books, which will put a lot of misinformation and propaganda about him into correct perspective.