Mills must be more aggressive In Woyomegate scandal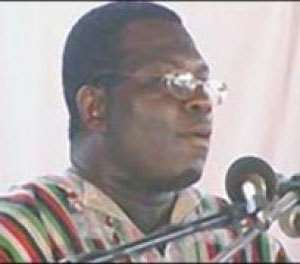 Dr. Josiah Aryeh
A former General Secretary of the ruling National Democratic Congress (NDC), Dr. Josiah Aryeh has said the government must be more aggressive in fighting the infamous GhC51 million judgment debt payment to businessman Alfred Woyome.
His call comes on the heels of sacked Attorney-General, Martin Amidu, who criticised the government for the slow pace at which the case is progressing and also questioning the quality of State legal representation of the case.
The latest report by UK-based Economist Intelligence Unit pointed out that the never-ending case has badly tainted the political image of the Mills-led administration. 'Although the swiftness of the EOCO report and the decisiveness of the arrests that followed demonstrated that Mr Mills was taking the matter seriously, his reputation has been badly damaged by the scandal,' the report said.
Dr. Aryeh, who is also a law lecturer told Accra-based Joy FM that the opposition will take advantage of government's lethargic approach to the case to score cheap political points for electoral advantage in the December elections if the case is not fought more vigorously.
'The Economist Intelligence Unit has a point in what they are saying. The ruling government has to make sure it fights this case far more vigorously than it seems to be doing because the opposition will like to drag it,' the former NDC scribe warned.
Source: Citifmonline