Hit-and-run accident victim gets life back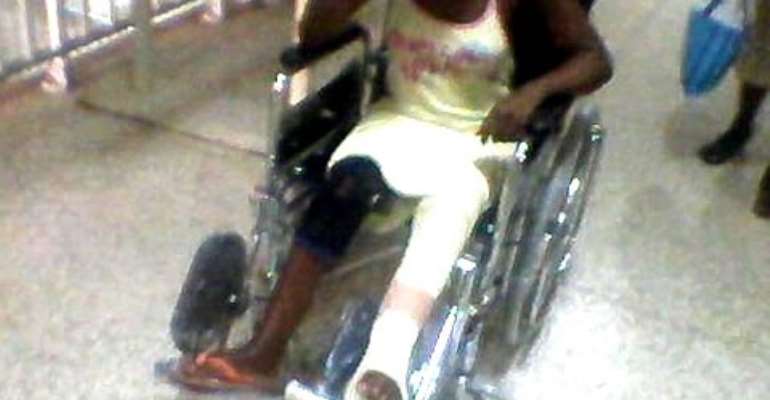 A victim of a hit-and-run accident in Mepe in the Volta has been given her life back.
Blessing Abbor, a student of Mase Kumasi Senior High/Technical School was in a commercial urvan bus from school when a truck run into the bus causing extensive damage and the death of four persons in March last year. The truck did not stop.
Blessing was badly injured with both of her forelimbs almost rendered useless.
She was rushed to the Mase Adidome Hospital unconscious and transferred to Accra owing to the seriousness of her condition.
With only a poor old farmer, her father, to depend on, meeting her financial obligations at the hospital was practically impossible.
Luck shone on Blessing when a non-governmental organization dedicated to helping accident victims, VteamGhana, chanced upon her and undertook to pay all her medical as well as take care of her until she recovers fully.
Organization Development Officer at VteamGhana, Mr Akwasi Opoku, told Myjoyonine.com that Blessings was detained in the hospital for three months because she was unable to settle her bills.
He said after paying the bills, Vteam procured a wheelchair to facilitate Blessing's movements since she is still incapable of standing on her feet.
According to him, the organization provides a vehicle to convey her from the Volta Region to Accra every month for review.
Mr Opoku said VteamGhana is determined to see Blessing through school because she dreams of continuing with her studies.