Political parties asked to disband all vigilante groups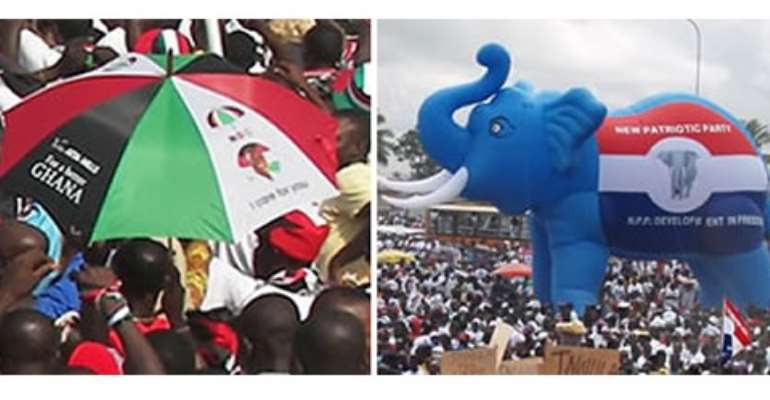 Political parties in the country, particularly the ruling NDC and the opposition NPP, have been asked to disband all vigilante groups ahead of the 2012 elections.
The call, to disband groups such as the Azoka and Bamba Boys, was contained in a communiqué issued by stakeholders including the Electoral Commission (EC), the police and civil society at the end of a seminar on the 2012 polls.
The seminar which was organized by the Institute for Economic Studies (IEA) tasked political parties not to exploit the media and unemployed youth to foment trouble in the country.
Political parties were also urged to avoid tribalism and any form of hate speech in their electioneering campaign and also to educate their members throughout the country on the 2012 political parties' code of conduct.
The EC was asked to vigorously educate voters on the biometric registration process to ensure a credible voters register.
Both the EC and the National Commission on Civic Education (NCCE) were tasked to step up education efforts to reduce the number of rejected ballots as witnessed in the 2008 elections.
The police and the other security agencies were urged to be on the lookout for individuals or groups of persons who take advantage of the social media to post inflammatory comments, videos and other forms of materials that have the potential of destabilizing the peace of the country.
For the media, stakeholders agreed that they must stop the political dichotomization of issues of national concern and asked those particularly with political affiliation to desist from using their platforms to indulge in unlawful conduct and provocative behaviours.