US Gospel Minister to set Harvest Praise 2012 agog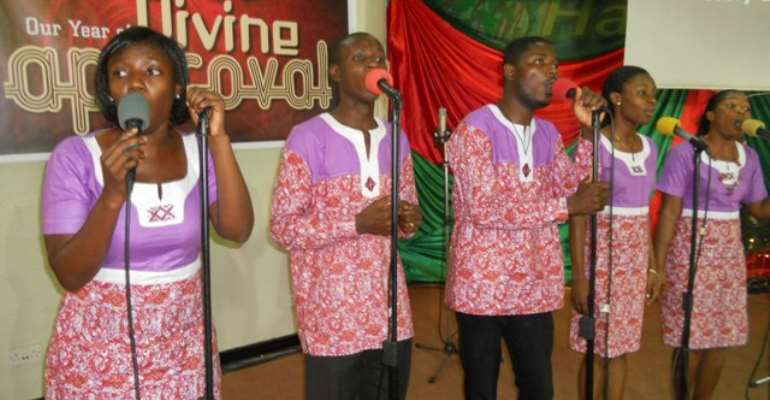 Accra, March 10, GNA – Reverend Bob Fitts, an international gospel worship leader has been selected to lead the Harvest Praise 2012 slated for the Accra International Conference Centre on Good Friday, April 6.
In a statement signed by Mr Daniel Adjei, Harvest Praise 2012 Planning Committee Chairman to the Ghana News Agency, described Rev Fitts as one who believes that worship was much more than the singing of songs in a meeting.
A copy of Rev Fitts profile obtained by the GNA indicates that he recorded his first solo project, "Take My Healing to the Nations," in 1988 came to the attention of Integrity Music, which was looking for a worship leader involved in missions.
After recording "The Lord Reigns," Bob began working with Integrity Music as a song writer.
Some of Bob's best-known songs are "Blessed Be The Lord God Almighty," "He Is Lovely," "He Will Come And Save You," and "Glory Glory Lord".
Bob has also recorded numerous projects, both as a solo artist and featured worship leader including: The Lord Reigns; The Highest Place; Live Worship With; Sacrifice; Bethlehem's Treasure; He Will Save You; and Proclaim His Power.
Others include Comfort My People; A Taste of Heaven; He Will Save You; I Will Not Be Afraid; I Will Bow To You; I Will Not Be Afraid; and Healing To The Nations.
Rev Fitts received his Bachelor's degree in Christian Ministries from Melodyland School of Theology in Anaheim while serving as Youth Pastor in Riverside, California.
Bob's ministry as a songwriter started when he was asked to sing at a small local church and not knowing what to sing, he wrote a song, "Blessed Be The Lord God Almighty" the night before the event.
His first "recording studio" was a one-mic setup in the lecture room while dinner was being prepared and dishes clanged in the background.
Harvest Praise began in 1998 as an initiative by Harvest International Ministries to give opportunity for many artistes in Ghana and abroad to minister.
Harvest Praise has established itself as the programme of choice and exposure for many Gospel Musicians in Ghana for the Easter season.
The annual Harvest Praise is a Christian Musical platform which the Church uses to win souls for Christ especially on Good Friday.
The event also seeks to offer mankind an opportunity to remember the death of Jesus Christ, its relevance and the celebration of his victory on the cross.
Other artistes for Harvest Praise 2012 are Harvest Gospel Choir, Harvest Theatre, Ernest Opoku Jnr., and Ceccy Twum.
GNA