NCA commends media for supporting SIM Card registration process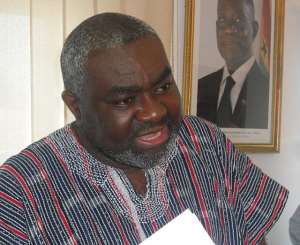 Accra, March 10, GNA - The National Communications Authority (NCA) has commended the media for supporting the nationwide SIM Card Registration exercise which ended officially on Saturday, March 3.
Mr Paarock Vanpercy, NCA Director General, attributed the success of the exercise largely to the general contributions of the media, which used various platforms to educate the public on the need to register.
Speaking at a press conference in Accra to update the public on the operational expiration of the SIM card registration, the NCA Director General commended the cooperation of mobile phone operators and mobile phone users.
He said as industry regulators, they are enjoined by law to ensure that operators maintained a reliable database of all telephone subscribers, which would provide a platform for the efficient functioning of other electronic communications services, including mobile money transfer and other such services.
Mr Vanpercy said during the review process, NCA undertook a constructive dialogue with various stakeholders with a view to making available to customers other benefits of SIM Card Registration.
One such benefit is incorporating into the SIM Card Registration, an enhanced facility for the protection of customer investment in handsets and other devices through voluntary registration of their International Mobile Equipment Identity (IMEI).
Mr Vanpercy said both the NCA and operators were satisfied with the exercise and would continue to work together to ensure improved services in the industry.
"We wish to thank all stakeholders of the communications industry for their support and to encourage any subscriber with comments on enhancing customer satisfaction to contact the Corporate and Consumer Affairs Division of the NCA, Mr Vanpercy stated.
He reiterated NCA's commitment to improving the communications industry and ensuring better services to the consumer.
GNA