Asare Otchere-Darko demands census figures; raises red flag ahead of biometric registration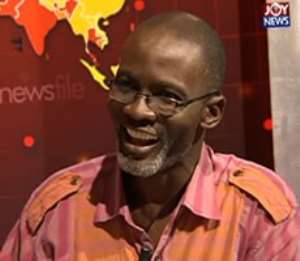 Gabby Asare Otchere-Darko
The Danquah Institute is demanding the immediate publication of the census figures prior to the biometric registration exercise scheduled for March 24.
Its Executive Director, Asare Otchere-Darko argues the figures will help political parties as well stake holders put the biometric registration in better perspective and to track possible fraud in the biometric exercise.
The Statistical Service which conducted the Census has promised to publish the figure later in April but Otchere Darko maintains that is unacceptable.
He told Joy News' Dzifa Bampoh the Service must be compelled to publish the figures before the biometric exercise.
He explained the biometric technology would not be able to "detect whether someone is a minor or a foreigner."
"...Imagine for instance in a border constituency the census tells us that we have 6000 people there and all of a sudden we register 10,000 people. We will be able to make a case that 4000 could have been brought in from a neighbouring country.
"So it is important the census results that we know are available and have been processed and everything ought to be released so the political parties and other stake holders can get hold of it and better track the registration process."
He said there ought to have been a better coordination between the Statistical Service and Electoral Commission in order for the census results to be provided before the biometric registration exercise.