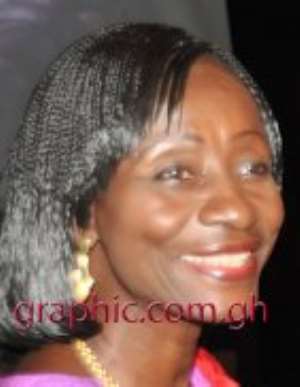 The Minister of Environment, Science and Technology, Ms Sherry Ayittey, has stated that the northern part of the country holds a potential source for solar energy.
This, according to her, was due to the availability of the savannah vegetation in the north which provides an unimpeded access to sunlight.
She made this observation at the Launch of the West African Clean Energy and Environmental Exhibition and Conference (WACEE) 2012 in Accra.
The exhibition, which was organised by the Delegation of German Industry and Commerce (AHK), provides a platform for stakeholders in the energy sector to brainstorm on the sustainable development of the region's energy and ecosystems.
The minister pointed out the need to acquire the needed technology and skills to fully exploit that potential.
"The problem with this source of energy is the appropriate technology that can help the large scale commercial generation of solar energy for economic use," she added.
According to the minister, the Accra plains could also be a potential source of wind energy if appropriate funds and technology were made available to make the project good enough for commercial exploitation.
She also said the role that energy plays in the socio-economic development of any country cannot be overemphasised and thus, she was expectant that the fair will be able to come out with proposals and strategies that will ensure that priority is placed on clean energy exploitation in Ghana.
To conserve energy in the country, she said, the ministry has taken steps to revise the national environment policy with the ultimate aim of ensuring sound management of the environment and to avoid the exploitation of resources that may result in irreparable damage to the environment.
She added that the environmental policy on energy is to ensure that energy is produced and utilised in an environmentally sound manner and that Ghana's oil and gas resource endowment is managed to achieve sustainability of the resources and the environment.
The Minister of Water Resources Works and Housing, Mr Enoch Teye Mensah, also said progress had been made to improve the understanding of the hydro geological setting especially in the three northern regions.
He added that "the understanding of groundwater accessibility in the three northern regions is now clearer."
"There is dire need for appropriate and affordable technologies that could foster the removal of excess fluoride concentrations in groundwater in parts of the country. This, we believe, will add up to government's efforts to make potable water available to many of our population," Mr Mensah explained.
The international fair is scheduled to take off from the November 6-8, 2012, at the Accra International Conference Centre.