Mills humbled by Obama praise-Koku Anyidoho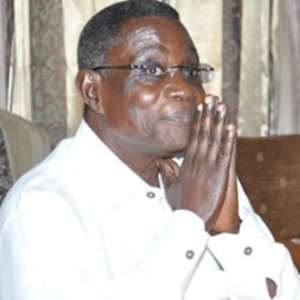 President John Mills
Communications Director at the presidency says President John Mills feels humbled by the repertoire of praise poured on him by US President Barrack Obama.
Koku Anyidoho maintains Obama's admiration for Mills and Ghana has never been doubt and could not be described as a façade.
The US president is hosting his Ghanaian counterpart on a reciprocal visit and could not hide his admiration for Ghana's democratic credentials and solid economic transformation under President John Mills.
He said the time has come to focus on the "good news that's coming out of Africa, and I think Ghana continues to be a good-news story."
But that is not the first time a US president and other development partners have sung the praises of a sitting Ghana president and touted his economic achievements.
Some development partners have been quick to revise their notes immediately that president and his government are voted out of power.
But speaking to Joy News' Dzifa Bampoh, Koku Anyidoho maintained Obama's assertion of Mills and Ghana is honest and irrefutable.
"President Obama's admiration for Ghana ever since he became president is not questionable…His admiration for president Mills and President Mills' style of governance has never been doubt."
He was quick to add that the president is not about to swim in the sea of Obama praise and knows too well the enormity of the task ahead.
"It is not about the praise; it's about fact and the fact is that what President Obama put out yesterday is factual."
He said President Mill's commitment to fighting corruption, drugs is incontrovertible.
Koku Andidoho also confirmed that Ghana is on its way to receiving phase two of Millennium Challenge Account saying, "Ghana is in pole position and maybe the only African country that will benefit from phase two."
He said the second compact will be targeted exclusively on rural electrification projects.