Uganda warns against misrepresentation of LRA threat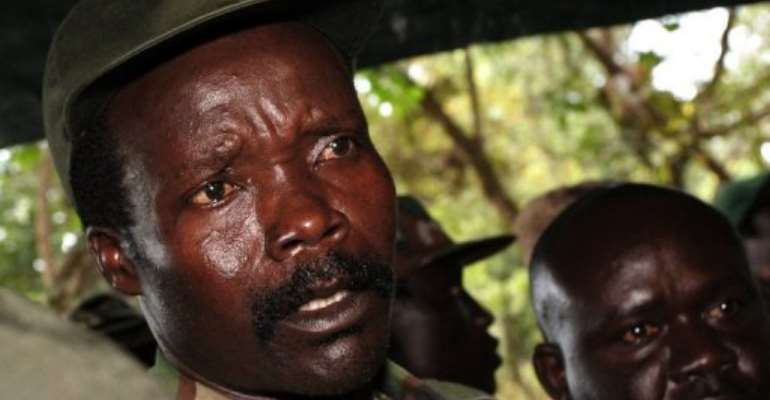 KAMPALA (AFP) - Uganda on Friday warned against misrepresenting the threat posed by rebels there after a Internet campaign to bring indicted war criminal Joseph Kony to justice went viral.
"Uganda welcomes all campaigns which seek to raise awareness and highlight the plight of people affected by the Lord's Resistance Army (LRA)" rebels, the government said in a statement.
"We are grateful for renewed efforts which seek to contribute to the arrest of Joseph Kony and the elimination of the LRA from the Central African Region.
"The Government of Uganda however, would strongly urge that any awareness campaign fully takes into consideration the current realities of the situation."
An Internet-based video campaign to bring Kony to justice has attracted millions of viewers.
The hashtag "#stopkony," about the fugitive head of the rebel group, has surged on Twitter and the 30-minute video has been viewed by over 40 million people in barely three days.
The people behind the campaign however have had to defend themselves against accusations that it oversimplifies the facts.
"Misinterpretations of media content may lead some people to believe that the LRA is currently active in Uganda," said the government in Kampala.
"It must be clarified that at present the LRA is not active in any part of Uganda.
"Successfully expelled by the Ugandan Peoples Defence Forces in mid-2006, the LRA has retreated to dense terrain within bordering countries in the Central African area.
"They are a diminished and weakened group with numbers not exceeding 300." The government statement said "the threat posed by the LRA in our neighboring countries is considerably reduced and we are hopeful that it will be altogether eliminated with the help of US logistical support".
White House spokesman Jay Carney recalled that US President Barack Obama had announced in October he was sending some 100 military advisors to help Uganda and neighboring countries hunt down Kony, as part of a wider response.
The White House has praised the campaign.
A string of celebrities have also weighed, by tweeting links to the emotional video, "Kony2012," and promoting the initiative by California-based non-profit group Invisible Children.