Kintampo South District Assembly presents bikes to teachers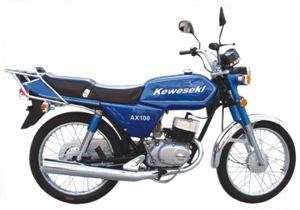 Jema (B/A), March 9, GNA – Kintampo South District Assembly has presented two motor bikes valued at GHC2,600 to the District directorate of Ghana Education Service (GES) at Jema.
Presenting the motorbikes on behalf of the Assembly Mr Kwadwo Nyame Datiakwa, the District Chief Executive, said they were to help in effective monitoring and supervision by officials of GES.
He the Assembly had initiated a programme with the Member of Parliament (MP), Mr. Effah Baafi, to pay the school fees of needy but brilliant students to further their education.
Mr Datiakwa said the district had for the past three years benefited from the share of the educational infrastructure including the construction of classroom blocks and a girls' dormitory for Jema Senior High School.
He said the Assembly had expanded the school-feeding programme from two to 13 schools in the district and had supplied free exercise books and text books in addition to 1,000 dual-desks to schools in the district.
Mr. Dan Antwi, the Kintampo South District Director of Education, who received the bikes, said they would encourage the officers to work harder than before to help improve the low academic performance of pupils and students in the area.
GNA