Government secures over 600 million dollar loan from US companies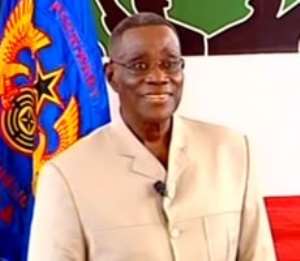 President John Mills
Government has secured over 600 million dollar loan from some US companies for a complete reconstruction of Accra's drainage systems as well as the rehabilitation of the Western rail lines.
A greater percentage of the total amount has been earmarked for the Accra drains while 200 million dollars will go into the Western rail project.
Government last night signed a Memorandum of Understanding with directors of two US business giants, Conti Engineering and General Electric who are providing the funds for the projects.
Finance Minister Dr. Kwabena Duffour and Deputy Transport Minister Dzifa Ativor signed on behalf of Government of Ghana at a dinner in honor of President Mills by Business Council for International Understanding in Washington.
US Ambassador to Ghana Donald Teitlebaum says the signing represents how eager America businesses are to invest in Ghana.
"GE consortium will provide locomotives, a world class operator, training, service and maintenance to Ghana's western rail line. The first phase of the deal adds up easily to $200 million. However this is a multiple phase project which will require over $1 billion of investment from the private sector and I know that GES is very much interested," he stated.
President Mills says his government will continue to create the necessary atmosphere to woo more investors into the country.
"I think it is important when it comes to relations and trust that they have people who deal with one another in good faith and who understand one another and who shares views and ideas," he said.
He said his administration is ready and eager to foster good relations with the American businessmen.