Zimbabwe's draft constitution 'nearly complete'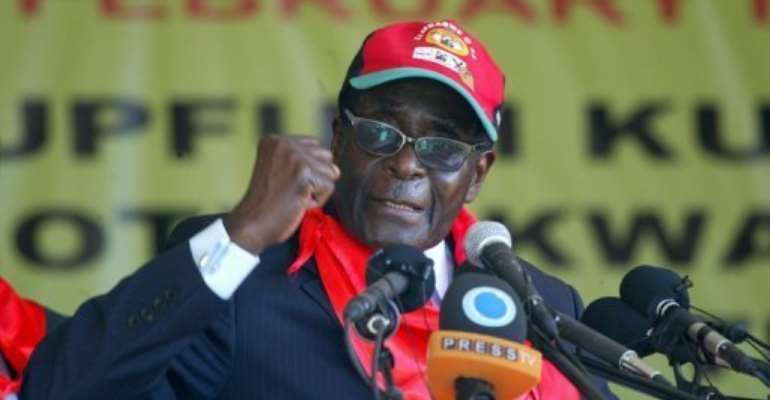 HARARE (AFP) - Zimbabwe's draft constitution could be completed within a week, including a clause limiting presidents to two terms in a nation ruled by Robert Mugabe for 32 years, a top official said Friday.
"It is difficult to give an exact date, but everything going well, by Friday we should have a draft constitution," Paul Mangwana, co-chairman of the constitutional committee, told a press conference.
He insisted that the term limits provision was not intended to target Mugabe.
"The people said they want a president to serve for two terms and we will respect that," Mangwana said.
Mugabe's ZANU-PF party has fiercely opposed term limits for fear that it could be used to block him from running for re-election, though it is unclear that the clause would apply to previous terms.
Completing the draft would mark a crucial milestone toward elections to replace a shaky unity government between Mugabe and Prime Minister Morgan Tsvangirai, formed three years ago in the wake of a presidential run-off that failed in bloodshed.
Once the document is out, it will be translated into major local languages before being taken to a conference for public discussion. Parliament would then debate the charter, which would finally need approval in a referendum.
That's not expected to happen before August, despite mounting pressure from Mugabe for elections to be held this year.