Gambia opposition to boycott parliamentary polls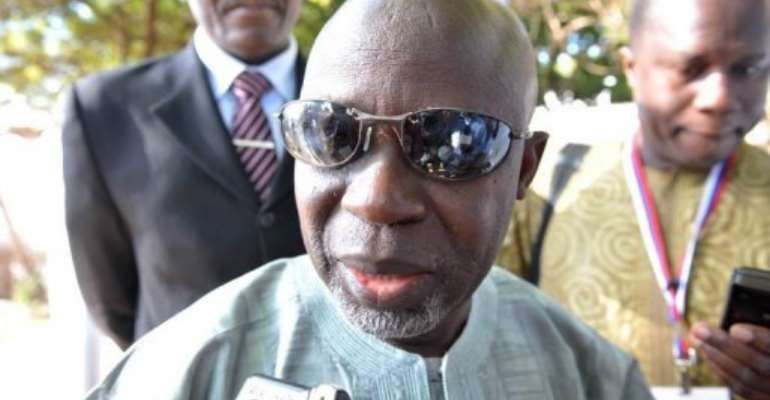 BANJUL (AFP) - Six Gambian opposition parties said Thursday they would boycott parliamentary elections later this month, accusing the ruling party of abusing the system to tip the poll in its favour.
Since the election commission (IEC) would not postpone the polls as requested, they had been forced to pull out of the March 29 vote, said a joint statement from the parties.
"We have no other option but to boycott the polls until a time when the IEC can assure us of a level playing field," Ousainou Darboe, leader of the main United Democratic Party told journalists.
However shortly afterwards the IEC announced that two of the UDP's four members of parliament had resigned from the party to run in the election as independent candidates.
Another opposition leader, Hamat Bah, whose party does not currently hold a seat in parliament, also rejected the call for a boycott.
"We are 100 percent going to participate in the polls," he told AFP.
Meanwhile the other opposition leaders called on the international community, including the 15-nation Economic Community of West African States (ECOWAS) to mediate in the dispute.
On Wednesday, seven opposition parties called for the polls to be postponed.
The leaders accused the ruling Alliance for Patriotic Reorientation and Construction (APRC) of having abused the system to ensure victory in the vote.
"The greatest threat to building a genuine electoral system is the abuse of incumbency and the complete merger between party and state...," it said.
That had enabled the APRC "to exercise a monopoly over state resources and the media, and their utilization to its political advantage," the statement added.
The IEC rejected the criticism, insisting in a letter that the National Assembly election would run as scheduled.
The ruling APRC currently holds 47 out of 53 seats in the assembly, which constitutes a single-chamber parliament.
The opposition United Democratic Party has only four seats, the National Alliance for Democracy and Development (NADD) has one, and one seat is held by an independent candidate.
Campaigning for the election is due to start on March 14.
President Yahya Jammeh swept presidential polls in November with 72 percent of the votes, in an election which the opposition and observers criticised for the use of state media and resources to back his campaign.
ECOWAS pulled out of observing last year's election, saying Jammeh's control of the media and voter intimidation meant it could not be free and fair.
The regime of the man who says he can cure AIDS is often pilloried for human rights abuses, the disappearance of critics, extra-judicial killings, torture and the muzzling of journalists.
Gambia is the smallest nation on the African mainland and survives mostly from tourism, luring sun-worshipping Europeans to its sweeping, palm-fringed coastline, and agriculture.