MP donates 1,500 exercise books to school children in Ellembelle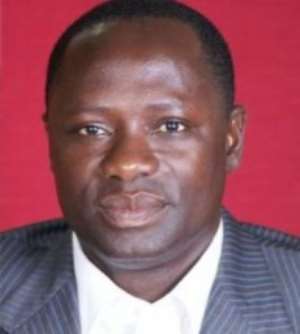 Nkroful(W/R), March 8, GNA - The Member of Parliament for Ellembelle, Mr. Emmanuel Armah Kofi Buah, has donated 1,500 exercise books to 20 basic and senior high school children in the area as part of the 55th Independence day anniversary celebrations.
The Kikam SDA primary school,the Awiebo D/A Junior High and the Bonzo Kaku senior high (BOKASS) received 20 books each for placing first in a competitive march pass.
In the second category, the Teleku-Bokazo D/A, the Nyaniba Model Junior High and the Nkroful Agricultural Senior High (NASS) took 16 books each for their effort.
Each of the school children who took part in the march past took home an exercise book each.
Addressing a parade of school children, civil servants, security agencies chiefs and opinion leaders at Nkroful, the birthplace of late President Osagyefo Dr. Kwame Nkrumah, the District Chief Executive (DCE), Mr. Daniel K.Eshun, urged the people to consolidate the gains of democracy to foster political stability and spearhead national development.
He said Ghana's independence must unite the citizenry to chart a common path for economic emancipation and that "Ellembelle has had her share of the national cake with the completion of 67 major developmental projects in three years."
Touching on the impending biometric registration exercise, he appealed to civil servants resident in the district to register there when it commences in order to increase the budget allotted to the district by central government for development.
Mr.Eshun said the commemoration of the 103rd birthday of Osagyefo Dr. Kwame Nkrumah in September this year will be celebrated in a grand style and tasked the planning committee to commence preparation for the anniversary.
GNA