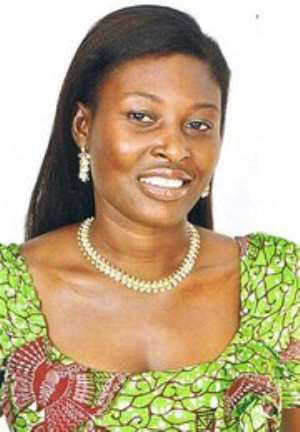 FOR IMMEDIATE RELEASE
STATEMENT OF THE NATIONAL UNION OF GHANA STUDENTS (NUGS)
ON THE INTERNATIONAL WOMEN'S DAY
Our Governments must be committed to women issues
The National Union of Ghana Students (NUGS) taking into account the center stage our women and mothers occupy in the hearts of every individual; knowing so well too that, our women have been stashed at the background by the artificially erected "glass ceiling" as the doing of the controllers of our society and having no doubt on the far-sightedness of our women will want to use this day to send a congratulation message to them for their achievements thus far.
There have been some terrible ups and down since we last marked this day in the year of 2011. The alleged assault of the female Photo Journalist attached to Daily Guide by the Bureau of National Investigation (BNI) and the alleged gang-rape of the form two (2) female student of the Benkum Senior High School by seven male students are but few of the skirmishes blighting the achievements of our women over time.
As a nation, we do not boast of having pushed our women far beyond the glass ceiling but we have made some sturdy progress over a period of years which is commendable and must urge us on to do more. The appointment of Ms Lauratta Vivian Lamptey as the new Boss of the Commission on Human Rights and Administrative Justice (CHRAJ) is one among the many progress we as a people have made over time.
As the world mark this day as the International Women's Day, the National Union of Ghana Students (NUGS) wants to state that, the Union is a friend of persons and national institutions that give women the needed support and respect without which they will not attain the full measure of their God-given potentials. We shall tear down the veils on the faces of those who calls for women empowerment yet negates this believe with their actions and inactions.
The Union wants to call on the Ministry of Women and Children's Affairs to reform their lukewarm attitude with regards to women/girl-child empowerment which is fast becoming a farce. The Union detests their actions and calls for better collaboration between them and the Women's Commission of the Union.
We also want to tell our Governments in the continent that, they cannot tout gender-equality with an unmatched passion in one breath and negates this believe with their actions and inactions in another breath. It's either you are for our women or not. It's either you stand for women or against them.
Long live Ghanaian Women
Long live Ghanaian Students
Long live National Union of Ghana Students (NUGS)
Long live Ghana
Thank you.
Signed:
Austin Brako-Powers Ayariga Osman
(Press & Information Secretary-NUGS) (President-NUGS)
Tel: 0242 628164 Tel: 0243 846252
Released on Thursday, 8 March, 2012