Israeli Ambassador commend Ghanaian herbalist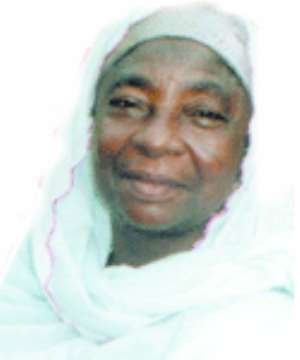 Savelugu (N/R), March 8, GNA – Madam Sharon Bar-Li, the Israeli Ambassador to Ghana, has commended Dr. Hajia Salamatu Ibrahim Taimako, founder of Taimako Plants and Herbal Medicine centre, for developing a proactive herbal and horticultural plantation to address the health needs of Ghanaians.
She said it was worth noting that a woman who hails from a poverty endemic area like the Northern region had prevailed against all odds to embark on such a laudable project and pledged research assistance to the centre, saying it is 'a must see in the Northern Region'.
Madam Bar-Li said this on Wednesday at Savelugu as part of her three-day visit to the Northern Region where she would familiarise herself with developmental issues and challenges facing the people and how best Israel and Ghana could strengthen their cooperation on matters of development.
The Taimako Plants and Herbal Medicine is a local herbal and horticultural institution that grows and nurses mangoes, acassia, mahogany, shea and other plants and gives technical support in horticultural practices to organizations. It also produces herbal medicine.
Madam Bar-Li said Israel and Ghana has a long standing collaboration in many areas including agriculture and that the initiative of Dr Taimako was quite inspiring and deserved collaboration and exchange of ideas.
Madam Ibrahim Faiza Taimako, Director of Technical Service at the centre, indicated that the organisation started from a very humble beginning on a small piece of land with only two hectares of seedlings but now holds 246,000 grafted mangoes and other variety of plants for sale.
She said research into plants and herbs, tree growing and technical services were some of the specialties of the organisation adding, students from the Horticultural Department of the University for Development Studies use centre's nursery for research.
Madam Taimako stressed that with the help of Export Development and Investment Fund (EDIF), the company was targeting both the local and international markets with its products which she said were very competitive in quality.
She said the organization is striving to become a professional institution which adds value to traditional herbal medicine as well as become the number one tree growing center in Ghana.
Dr. Hajia Salamatu Ibrahim Taimako, the Founder of the company, said she was inspired by the desire to put food on the table of many people and help the sick.
GNA