National Security receives two weapon marking machines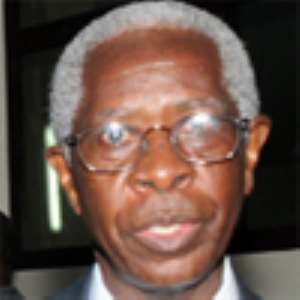 Accra, March 7, GNA – The Regional Centre for Small Arms and Light Weapons (RECSA) based in Kenya, on Wednesday presented two weapon marking machines to Ghana in efforts to eliminate the illicit trade and proliferation of small arms and weapons.
The donation was made during a three-day training programme for security personnel on weapons marking and record-keeping in Accra and organised in collaboration with the National Commission on Small Arms and Light Weapons (NACSA) and Ministry of the Interior.
The training programme was aimed at equipping personnel in the security agencies with the appropriate skills to effectively address the fundamental challenges of identifying and tracking down arms and weapons.
Mr Chris Kpodo, Deputy Minister of Foreign Affairs and Regional Integration, said the illicit trade and proliferation of small arms and light weapons within the nation continued to pose a serious threat to national as well as regional security.
He said since no state could single-handedly eliminate the scourge of this menace the involvement of Member States of Economic Community of West African States (ECOWAS) working together to harmonise national legislation and the international community assisting national institutions to establish the capacities to deal with this canker was very crucial.
Mr Kpodo said the Ministry and the Government aware of the impact of conflict in the West Africa Region, and its potential to spill over to Ghana, would continue to lead in political efforts at promoting peace through the AU and ECOWAS mechanisms.
Mr Jones Applerh, Acting Executive Secretary of NACSA, said one key prerequisite to preventing illicit diversion of weapons was to mark them in an easily identifiable and coherent manner and to maintain effective and reliable databases of marked weapons and their legal transfers so that any illegally diverted weapons could be traced to the point of diversion.
He said the marking would help the relevant authorities to trace a weapon used in a crime or found in illicit or unauthorised possession of a person or a group of persons as part of their investigation to prosecute those culpable.
"This will also help identify, prosecute or close down the operations of those involved in illicit trafficking of weapons and track lines of supply and identify possible traffickers, points of diversion from legal sphere which enable actions to disrupt future supplies," he added.
Dr Agnekethom Cyriaque, Head of ECOWAS Small Arms Division, said Ghana, among three other West African countries including Togo, Mali and Cote d'Ivoire, was the first to start with the weapons marking and record-keeping project.
He said the weapon marking would enable authorities to retrieve data on small arms for investigation purposes.
GNA