Zimbabwe extends Zimplats equity surrender deadline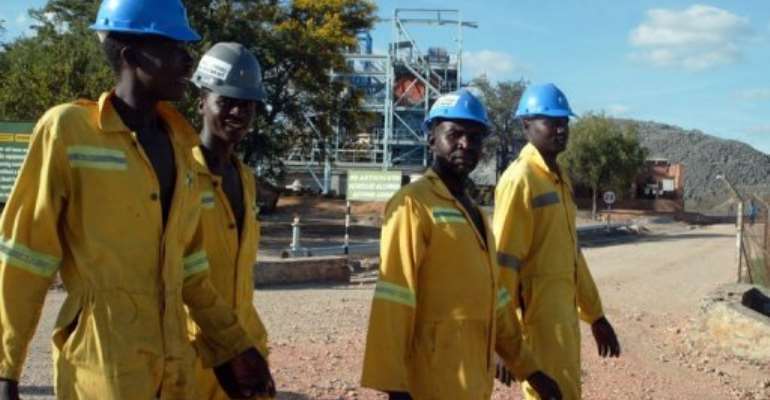 HARARE (AFP) - Zimbabwe on announced Wednesday it had extended by a week a deadline for platinum miner Zimplats to hand over nearly 30 percent of its shares under a contentious indigenisation law.
"We are accepting Tuesday as the final deadline," Indigenisation Minister Saviour Kasukwere told journalists.
"We expect that there will be a conclusion to this matter. The government will not hesitate to nationalise those companies that do not comply with the law."
Kasukwere gave Zimplats, the local unit of South Africa's Impala Platinum, an ultimatum two weeks ago to sell a 29.5-percent stake to locals by March 7 or risk nationalisation under the indigenisation law.
The law, passed two years ago, compels foreign companies to sell 51 percent shares to black Zimbabweans.
Kasukwere, who had earlier rejected a delay of a month sought by the company, warned the government would not compensate owners of nationalised companies.
"Why should we pay for something that belongs to us?" he said.
David Brown, chief executive of Zimplats' parent company, Implats, is expected to travel to Harare next week for talks aimed at resolving the impasse with Zimbabwean authorities.
The government initially gave foreign companies up to September last to hand in plans on how they intend to sell their majority shares to local companies.
The deadline was later extended to allow negotiations with companies which offered to give shares in the form of developments in the local communities.
Mimosa Holdings, a Zimplats joint venture with Aquarius Platinum, last month took a step toward complying with the law. It put $2 million into a community trust fund meant to repair roads and provide clean water for residents near the mine.
But so far Zimplats has not been able to reach a deal for overall compliance, with parts of its plan rejected last month.
The local shareholding programme is one of the more contentious issues in the unity government of long-ruling President Robert Mugabe and Prime Minister Morgan Tsvangirai.
Tsvangirai has said the indigenisation drive will push away foreign investment, just as the country is recovering from a decade-long economic collapse.