FULL TEXT OF RESHUFFLE BY PRESIDENT MILLS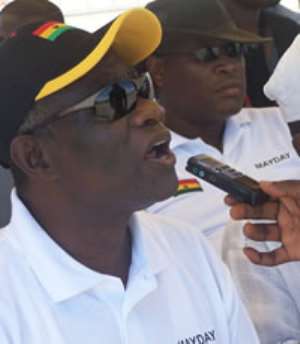 Accra, March 6, GNA - Below is the full statement announcing the reshuffle.
His Excellency the President, John Evans Atta Mills has made the following Ministerial changes and appointments;
Mr Joseph Nii Laryea Afotey-Agbo, Member of Parliament for Kpone-Katamanso replaces Nii Armah Ashietey as the Regional Minister for Greater Accra.
Dr Kwesi Akyem Apea-Kubi, Regional Minister for Eastern Region moves to the Office of the President as Minister of State whiles Mr Victor Smith becomes Regional Minister for the Eastern Region.
Mr Henry Ford Kamel, Deputy Minister of Lands and Natural Resources takes over from Mr Joseph Z. Amenowode as Regional Minister for the Volta Region.
Signed:
J.K. BEBAAKO-MENSAH
SECRETARY TO THE PRESIDENT
GNA