Minister calls on Ghanaians to tolerate one another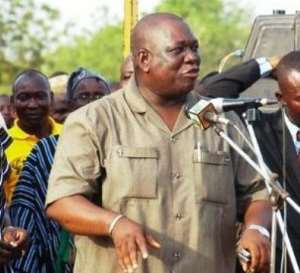 Tamale, March 6, GNA – Mr Moses Bukari Mabengba, the Northern Regional Minister, has appealed to Ghanaians to tolerate one another irrespective of their political, religious or ethnic differences and forge ahead as one people with a common destiny.
He said this at a regional parade in Tamale on Tuesday to mark the country's 55th Independence Anniversary.
Mr Mabengba said the country had made great strides in democratic development as well as improving the lots of the people and "every effort must therefore be made to guard against situations that may tarnish this enviable reputation".
The Regional Minister, accompanied by the Regional Director of Education, Madam Elizabeth Deo-Souza, took the salute at the parade, mounted by personnel from security agencies in the region including students and pupils from 38 schools in the Tamale Metropolis and other institutions.
The parade was under the command of Squadron Leade, Benjamin Worlanyo Adjani from the Airforce Base in Tamale.
The event, which was under the theme: "Sustaining Peace and Democracy for National Unity and Development" was attended by heads of departments, chiefs, opinion leaders and political party leaders.
Mr Mabengba said there was the need for all to rededicate their individual and collective responsibilities to keep the flame of independence burning.
"We need to remain united and concentrate on issues that would contribute to the realization of the national vision of a better Ghana," he said.
The Regional Minister enumerated some development projects undertaken within the last three years in sectors such as education, health, potable water and roads saying the execution of the projects had led to considerable improvement in the living circumstances of the people in the region.
Mr Mabengba reminded the people about the forthcoming biometric voter registration exercise
GNA