VRRC to support family of Goni who died at paade reharsal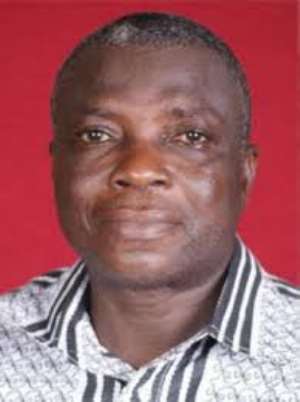 Ho, March 6, GNA - Mr Joseph Amenowode, the Volta Regional Minister, has announced a package, put together by the Volta Regional Coordinating Council (VRCC) and the Regional Directorate of the Ghana Education Service (GES), to support the family of Miss Etornam Goni, a 14-year-old pupil of the Ho Fiave SDA JHS who collapsed and died during rehearsals for the independence day parade.
Mr Amenowode, who was addressing the Independence Day parade in Ho on Tuesday, extended the President's condolences to the familiy of the young lady, saying the young lady was a patriotic citizen
Twenty-three officers and 252 men and women from the security services, four institutional cadet corps and a total of 1,396 pupils and students of the junior and senior high schools were on parade.
Major Anthony Setorwu of the 66 Aritillery Regiment was the parade commander and the Volta Regional Police Band under Inspector Samuel Asamoah was in attendance.
Mr Amenowode saluted Ghana's forebears who fought for and sustained Ghana's independence, stating that the significant gains chalked must be protected.
Traditional, Christian and Muslim prayers before the parade asked for peaceful elections.
A contingent of members of the Ho Minicipal Inter-Party Dialogue Committee (IPDC) also took part in the march, holding placards preaching tolerance and decorum in the coming elections.
GNA