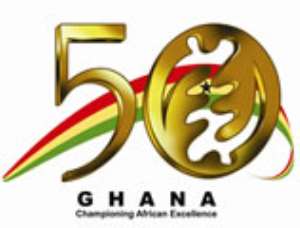 My beloved country men, it is in the spirit of love, peace and togetherness that I salute you all Ghanaians a Happy Birthday; today being the nations independence day.
A flashback of 55years ago, our forefathers toiled and fought for our mother land at the peril of their lives. At our 1st independence celebration: our founding father Osagyefo Dr Kwame Nkrumah said: "My government fully realizes both the advantages and the responsibilities involved in the achievement of independence. It intends to make full use of these advantages to increase the prosperity of the country."
We all believed in this. What we fought for was for independence, unity, peace and development. Let me ask you this question; are we enjoying what we fought for? Your guess is as good as mine. You will agree with me that Ghana has suffered lots of political instability since independence (1966, 1972, 1978, 1979 and 1981) but now is time; we have to put things right and practice the democracy and rule of law we fought for, years back.
As Ghana celebrates its independence a word to all political parties; We uphold you for allowing our young democracy to move on and also dealing with party leadership with care without conflict and instability. This is also to tell our politicians that, for us to have the peaceful democratic nation we all want there is the need for: political tolerance as well us avoidance of making all issues political. I entreat all political parties and politicians to respect the values of Ghanaians and also work towards the achievement of unity, peace and development in our motherland.
Ghanaians in general are entreated to be more patriotic and stop apathy towards government property and issues. Active participation in politics is also required of Ghanaians as well as their cooperation when it comes to governmental issues.
As we celebrate our nations birthday today, I entreat all citizens and foreigners to celebrate regardless of your political affiliations. Despite our challenges we should thank God for how far our country has come and also appreciate our works for our present political and economic stability.
On this note, for "Sustainable peace and unity for democracy and development" let's stick to the words of Raph Waldo Emerson "peace cannot be achieved through violence, it can only be attained through understanding"
Anita Z. AWOLUGUTU
Akuafo Hall
University of Ghana
Legon.
Email: [email protected]
Mob: 0548 417979