KMA to raise GH¢97, 303,723.00 this year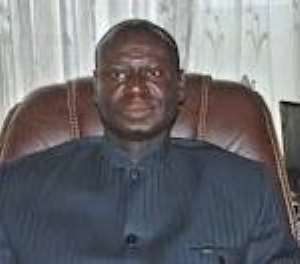 Mr. Samuel Sarpong, Kumasi Major
The Kumasi Metropolitan Assembly (KMA) is to raise a total inflow of GH¢97,303,723 under its Composite Budget for the 2012, which was completed and duly approved by the House in November last year.
Out of the total, about GH¢97,236,510 would be expended, leaving a surplus of GH¢67,214.
The Metropolitan Chief Executive (MCE), Mr. Samuel Sarpong, who disclosed this at the First Ordinary General Assembly Meeting of the KMA yesterday, said the bulk of the total projected revenue would be sourced from the Internally Generated Fund (IGF), District Assemblies Common Fund (DACF), District Development Fund (DDF), Government of Ghana funding and donors.
The KMA, according to the Chief Executive, expects to generate GH¢19,102,889 and GH¢6,468,753 from the IGF and DACF respectively.
It is expected that Central Government would support the Assembly with an inflow of GH¢19,962,082 from various funding, including the Social Investment Fund (SIF), as well as GH¢2,779,000 from the DDF.
The bulk of the Assembly's expected revenue of GH¢48,990,999, under the Composite Budget, would emanate from donors.
The Mayor said in spite of a loss of GH¢11.3 million in property rates from the failure of telecommunication companies to pay, the KMA achieved about 82% of the targeted revenue collected.
He announced that following the review of the contract ratio from 70%/30% to 65%/35% for  Freko FD Limited and the KMA respectively, revenue from the management of the Kejetia  Terminal had improved remarkably, while revenue from the Central Market has also increased as a result of effective supervision and the take over from Revsol Limited.