New Ankaful Prison takes in first batch of 200 prisoners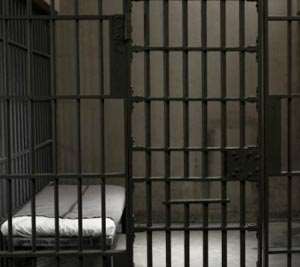 The first batch of 200 high sentence prisoners have been transferred to the newly inaugurated Ankaful Maximum Security Prisons in the Central Region to continue their sentences.
Convicted mainly for robbery and other first degree felonies the prisoners are serving sentences ranging between 50 to 172 years with the exception of one serving a 13 year jail term.
They were transfered from the Nsawam Maximum Security Prison, the Kumasi Central, the Secondi Central and the Ankaful Annex Prisons.
Their transfer, described as highly successful and well co-ordinated, was jointly executed by the Ghana Prisons Service and the Panthers Unit of the Ghana Police Service.
The Director of Prisons in charge of Operations, Mr Alhassan Legibo, told Graphic.com.gh that in his more than 30 years experience in the service the transfer was one of the best operations he had ever witnessed.
Among those present to welcome the inmates to their new place of abode were the Director General of the Ghana Prisons Service, Mr Michael Kofi Bansah, the Deputy Director in charge of Operations, Mr Ben Quaye and the Central Regional Prisons Commander in charge of the Ankaful Prison, Minna Ahwa Yankey.
Mr Legibo said a medical team led by Dr Samuel Kwashie, the Central Regional Director of Health Services who also doubles as a member of the Regional Prisons Committee was also on hand to provide emergency services by screening the prisoners for various diseases including hypertension, tuberculosis, HIV/AIDS and diabetes.
The screening exercise, he noted, also afforded the team the opportunity to have medical records and history of all the inmates of the facility for easy reference in future.
The convicts, the prison officer explained, were taken through the normal reception procedure during which they were identified individually together with other accompanying documents verified before they were alloted cells.
He added that photographs were also taken of each inmate and their personal information captured in a database.
'Unlike what currently pertains in most Ghana prisons, each inmate at the Ankaful Prison is entitled to a bed and a mattress'.
President John Evans Atta Mills in November 2011 inaugurated the 2000 capacity ultra modern prison building complex which has been provided with a modern clinic and a football pitch.
Source: Daily Graphic